Libertex donates two vehicles to support Hope For Children
16:00 - 18 October 2023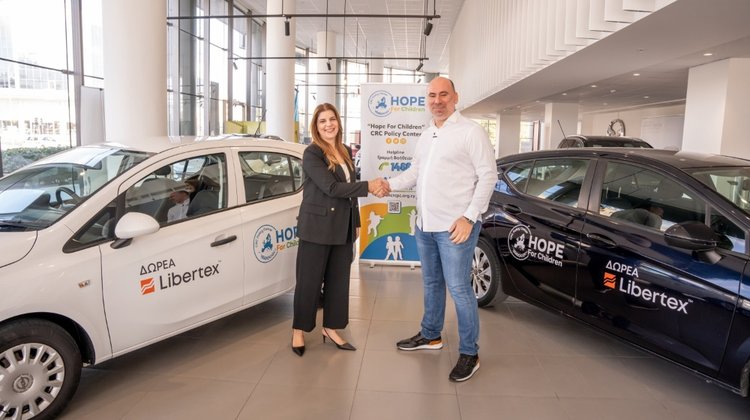 Libertex has donated two vehicles that will bolster the vehicle fleet of "Hope For Children" CRC Policy Center, thereby further supporting the humanitarian organisation's operations and ensuring the uninterrupted provision of services provided to children.
The investment services company Libertex, a member of the Libertex Group, has been a steadfast supporter of Hope For Children's humanitarian programs and structures since 2022, following the signing of a MoU, which has since been renewed. The goal of this collaboration is also to implement joint actions for the protection of children's rights.
The handover of the two cars took place during an event hosted at the showroom of Geo Pavlides Automotive in Nicosia.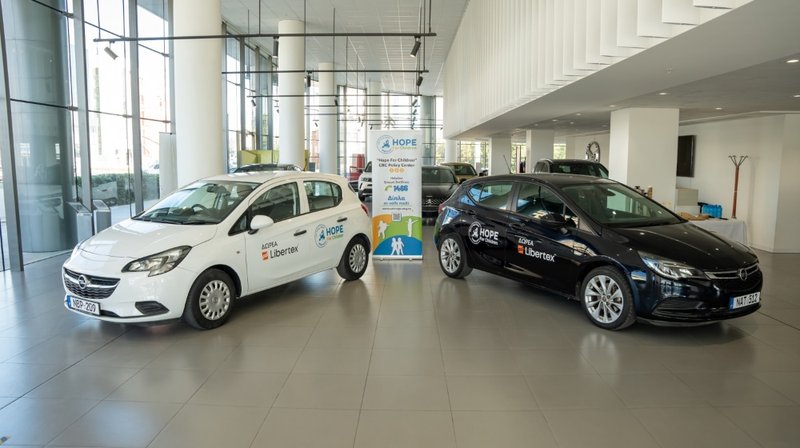 The Executive Director of "Hope For Children" CRC Policy Center, Andria Neocleous, stated: "We would like to warmly thank Libertex for its long-standing support and contribution, especially for the donation of the two vehicles. These cars will assist in the daily transport of our specialised staff across Cyprus, aiming to ensure the protection of children from all forms of violence and exploitation. Support from the private sector is particularly crucial for our organisation, as it enables us to continue our mission and address the daily challenges we face."
On behalf of the Libertex Group, Marios Chailis, Chief Marketing Officer, commented: "Libertex continues to support the humanitarian work of Hope For Children in every possible way. We hope that these two cars will significantly assist the organisation's personnel in their travels and in the difficult work they undertake for the protection and well-being of children. As a company, we remain committed to standing by Hope For Children, responding to their every call."