SoEasy Insurance Brokers announces strategic partnership with Groupama Insurance
Press Release 15:33 - 18 October 2023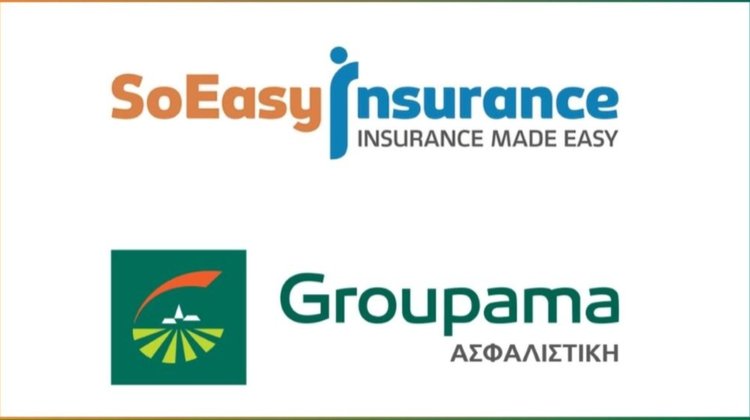 SoEasy Insurance Brokers, one of the leading insurance brokers companies in Cyprus, has announced the official beginning of its cooperation with Groupama Insurance, a member of the international group Groupama.
The new strategy of SoEasy Insurance Brokers concerns the provision of insurance products in the Property Sector, with a particular focus on high value insured properties. SoEasy Insurance's goal is to expand the available options to its customers, covering the insurance of high value assets.
As SoEasy Insurance continues to expand and to adapt its services, the company's network of Insurance Brokers will benefit from access to more options and the ability to insure large properties.
Groupama Insurance has had a significant presence in the Greek market for 95 years, while it is highly appreciated for their services' reliability. The company belongs to the French group Groupama that combines banking and financial activities in 11 countries, relying on its multidimensional network distribution, in order to help their 12 million customers.
This collaboration confirms SoEasy Insurance management's dedication to collaborate with leading insurance providers.
CEO of SoEasy Insurance Brokers, Yiannis Nikolaou stated: "This new collaboration is part of our strategy to offer more and better options to our partners and clients, especially in important industries such as property insurance."
The company's Non-Motor Manager, Angelos Panagi, emphasised the importance of the cooperation by stating: "It is a special honor and pleasure for us to cooperate with insurance companies of Groupama's size and prestige. We believe that this partnership will bring great benefits both for our company and for our customers."