Wizz Air announces new route linking Larnaca and Radom
13:21 - 17 October 2023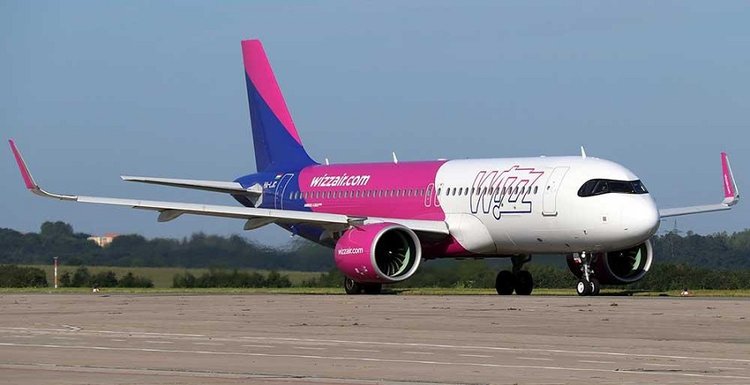 Wizz Air has announced its first-ever route to Radom Airport in Poland from Larnaca.
As noted in a press release from the airline, "The new route will offer Cypriot travellers the opportunity to explore stunning spots in Polish urban centres, including Poland's vibrant capital city, Warsaw, while enjoying the airline's low fares paired with high-quality onboard experience."
Tickets for the new route are available on the airline's website and via the mobile app from €34.99.
From 13 December 2023, Wizz Air offers flights to Radom, Poland twice per week.

"Radom, located in the centre of Poland, beckons travellers with its unique blend of history, culture, and modern charm. Its Old Town, with its winding cobblestone streets and a harmonious blend of Gothic, Renaissance, and Baroque architecture, is a journey back in time. The Radom Castle, which stands proudly, invites you to discover its mediaeval history. The adventure, however, does not finish there. A short distance away are the bustling capital of Warsaw and the lovely cities of Lodz and Lublin. In Warsaw, travellers can learn about the history of the Royal Castle, wander around the Old Town, and visit the Warsaw Uprising Museum. Lodz provides the lively Piotrkowska Street and the Manufaktura cultural centre, while Lublin boasts mediaeval charm and the Lublin Castle. Discover and create memories in the heart of Poland," the airline's press release notes.
Zsuzsa Trubek, Corporate Communications Manager at Wizz Air, commented, "We are happy to introduce this new route from Larnaca. This expansion underlines our mission of making air travel more accessible and enjoyable to ever more passengers, and we are happy to offer Cypriot travellers yet another exciting travel destination in Europe. We look forward to serving passengers on this route and providing them with an exceptional travel experience. Passengers can expect the highest standards of service, comfort, and safety thanks to our modern fleet and dedicated crew committed to making every flight memorable and enjoyable."