Optimism that despite difficulties Cyprus talks will resume, President says
08:00 - 16 October 2023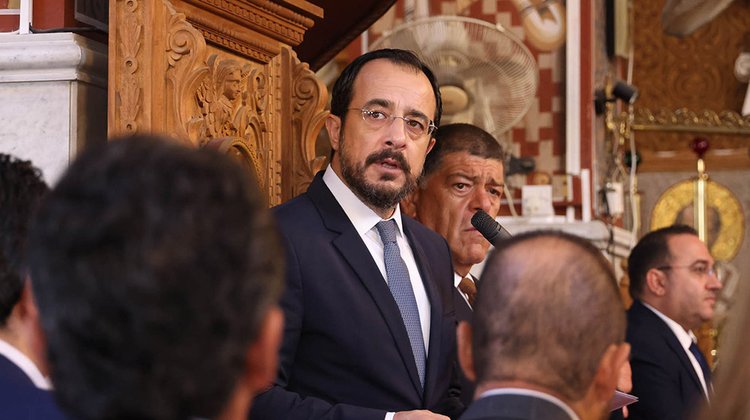 Cyprus President Nikos Christodoulides has expressed optimism that, despite the difficulties and negative developments in the region, the goal of resuming the talks for a solution to the Cyprus problem from where they left off in the summer of 2017, would be achieved.
He was speaking at the 15 October memorial for the EOKA liberation struggle fighters of Paralimni, held at the Church of Agios Georgios, in Paralimni.
In his speech, President Christodoulides, noted that the struggle and sacrifice of the EOKA Fighters "led to the most precious thing we have" the establishment of the Republic of Cyprus, where the wounds of the Turkish invasion and ongoing occupation have been open for 49 years. He said that the liberation and reunification of the country was "a historic debt" noting, "we have a moral obligation not to compromise with the occupation, and this must also be our promise to the future generations of our country".
He said that they were working on the basis of a specific plan for lifting the deadlock and for the resumption of talks that will lead to the solution of the Cyprus issue, always on the basis of the relevant UN resolutions, and the principles and values of the EU.
Despite the difficulties, problems, he added, and "the negative developments in our region, we are optimistic that, yes, we will achieve the goal of resuming the talks from where they were interrupted in the summer of 2017."
Cyprus has been divided since 1974, when Turkey invaded and occupied its northern third. Repeated rounds of UN-led peace talks have so far failed to yield results. The latest round of negotiations, in July 2017 at the Swiss resort of Crans-Montana ended inconclusively.
(Source: CNA)