Cyprus Airways temporarily suspends Larnaca-Tel Aviv operations
08:27 - 13 October 2023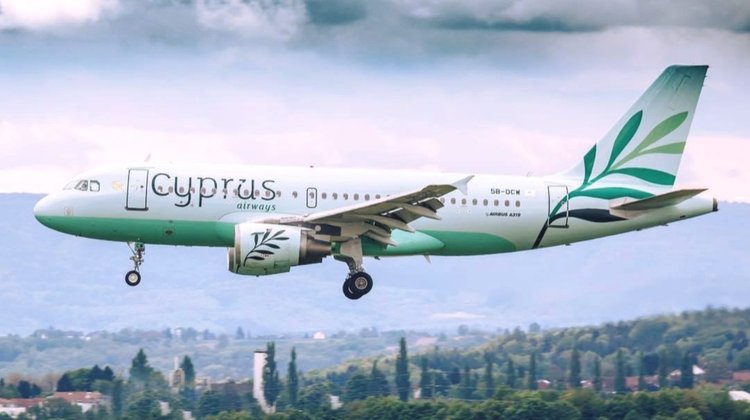 Cyprus Airways announced that it is temporarily suspending its Larnaca-Tel Aviv route, effective immediately, until further notice.
"Cyprus Airways' flight CY311 arrived back to Larnaca's Hermes International Airport safely at 16:10 today, being the final flight on this route for the time being," it said.
Paul Sies, the CEO of Cyprus Airways, remarked, "Cyprus Airways has long been more than just an airline. We are an integral thread in the fabric of our community, bearing not just the flag of Cyprus but its heart and its spirit, maintaining deeply rooted ties with the Israeli communities. The decision to suspend our Larnaca-Tel Aviv route wasn't made lightly, but safety has and will always be our highest priority. We stand in solidarity with all those affected and will do everything in our power to recommence operations when it is safe to do so."
The airline said it will continue to closely monitor the situation and collaborate with international and local authorities. Further updates regarding the resumption of the route will be communicated as soon as they are available, it added