Talks of direct air connection between Paphos and Finland
11:29 - 11 October 2023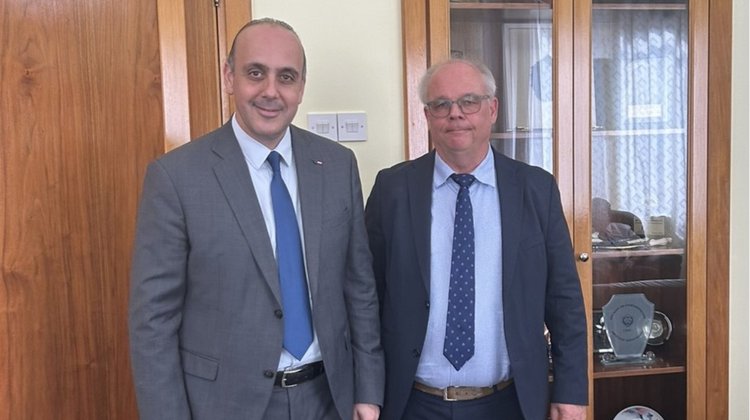 A direct air connection with Finland would be hugely beneficial for Paphos and its tourism, the town's Mayor Phedonas Phedonos said during a meeting with the Ambassador of Finland this week.
According to the Municipality of Paphos, Phedonos and Harri Mäki-Reinikka confirmed their interest in building a close cooperation in the fields of tourism and culture, and discussed ways of further deepening these ties.
Phedonos raised the possibility of a direct air connection between Paphos and Finland, saying this would prove decisive in in strengthening tourist flows while also contributing to the development of relations between the two countries. Mäki-Reinikka agreed, noting that arrivals to Cyprus from Finland exceed 40,000 visitors per year. He committed to highlight Cyprus as a tourist destination in the Finnish market.
To this end, a teleconference will be arranged within the next few days between the respective tourism industry stakeholders of Paphos and Finland, to come up with specific ways to cooperate, the municipality concluded.