UNIC's med school students embark on first expedition of the year
09:58 - 11 October 2023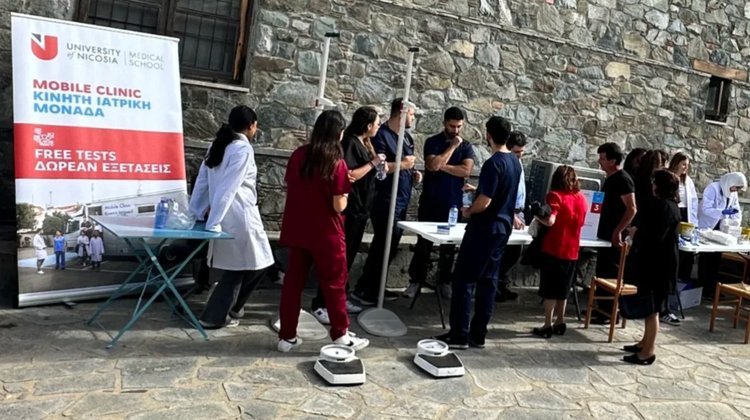 The University of Nicosia's (UNIC) Medical School's Mobile Clinic embarked on its inaugural expedition for the academic year at Kyperounda's Apple Festival on 8 October.
Student volunteers provided Blood Pressure, Glucose and Body Mass Index measurements to 67 individuals, under the supervision of Dr Danagra Ikossi and Dr Marinos Charalambous.
The festival was organised by Kyperounda's Community Council and Youth Centre. Kyperounda is the largest mountain village in Cyprus, situated at the foot of the Papoutsas and Madaris mountains, at an altitude of 1,350 metres.
The picturesque village, which contributes a significant 33% to local apple production, celebrated the 19th Apple Festival over the weekend of 7-8 October.