Six Cypriot politicians who shed light on history with their books
07:00 - 05 September 2023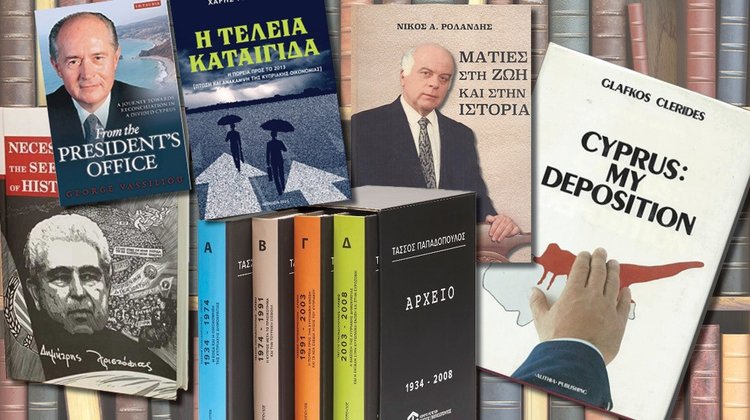 For such a small island, there is a lot of political history to look back on in Cyprus; particularly since the Turkish invasion of 1974 and the subsequent efforts by the island's political world to find a solution. What better way to delve into the facts and intricacies than by hearing the personal accounts of the politicians themselves?
CBN takes a look at some of the books written by the island's most prominent politicians:
My Deposition, by Glafkos Clerides
Former President Glafkos Clerides wrote his 4-volume My Deposition, which was published by Alithia Publishing back in 1989. Clerides was elected to two five-year terms, in 1993 and in 1998, having previously served in a number of capacities, from President of the House of Representatives to negotiator at the vital intercommunal talks.
Clerides said his book put on record all he knew, backed by documents from his personal archives, many of which had never been seen before. He passed away in November 2013 at the age of 94.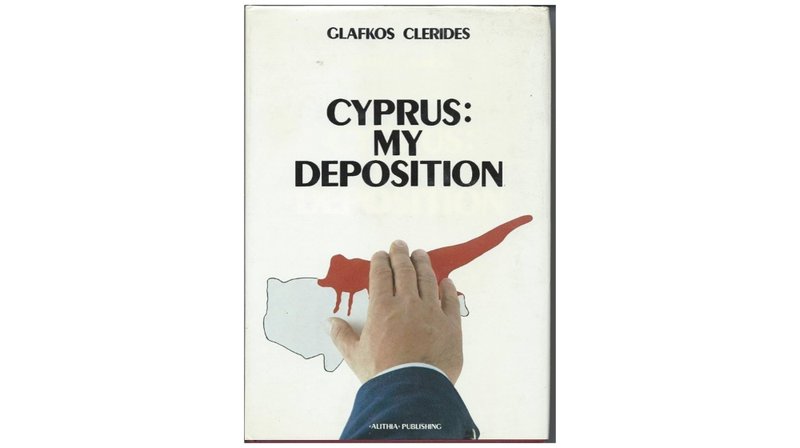 From the President's Office, by George Vassiliou
Former President George Vassiliou's book From the President's Office is a candid and comprehensive exploration of Vassiliou's attempts to reunify the island of Cyprus through a federal solution during his presidency from 1988 to 1993. Vassiliou primarily deals with his professional journey of reconciling a divided Cyprus, but in doing so he also sheds light on the political machinations at both the EU and UN levels.
Prior to serving as President of Cyprus, Vassiliou was the President of United Democrats from 1996 to 2005 and Member of the Cypriot House of Representatives from 1996 to 2001.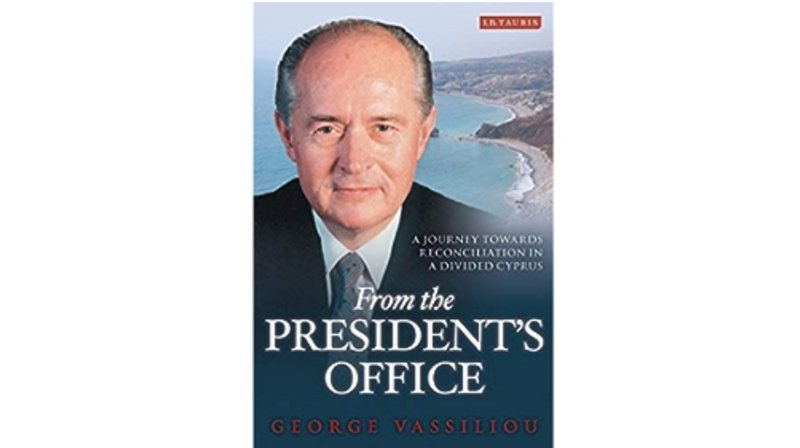 Archive, by Tassos Papadopoulos
Archive by Tassos Papadopoulos is a unique publication that contains documents and commentary on the history of Cyprus from 1934 to 2008. The documents included in this four volume edition come from the personal archives of Tassos Papadopoulos, a UK educated lawyer, well known Cypriot politician, and former President of the Republic of Cyprus (from 2003 until 2008).
Papadopoulos is the first among the first seven presidents of the Republic of Cyprus to have left behind such an organised personal archive. He died in December 2008 at the age of 74 after battling lung cancer.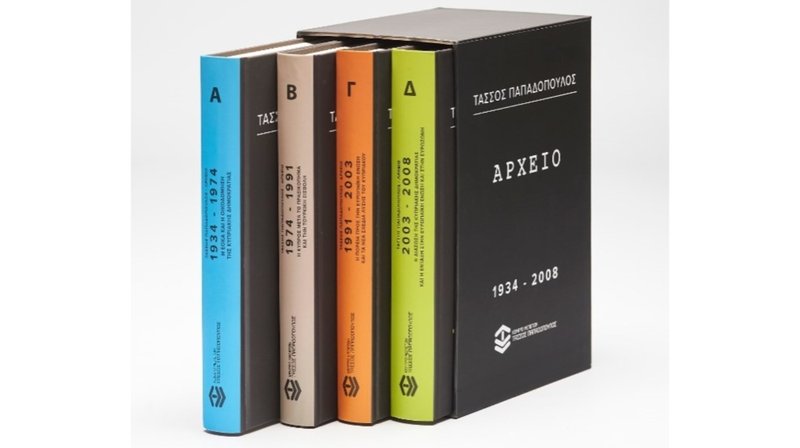 Necessity: The Seed of History, by Demetris Christofias
Former President Demetris Christofias' published a three-volume autobiography entitled Necessity: The Seed of History. The first chapters are dedicated to his childhood and teenage years in Dikomo as well as his studies in Moscow. The following chapters look into his political life, from the 1974 Cypriot coup d'état up until he was elected House President in 2001.
The final chapters describe his rise to power as President of the Republic of Cyprus in 2008 and the trials and tribulations that followed. Christofias passed away at the age of 72 in June 2019.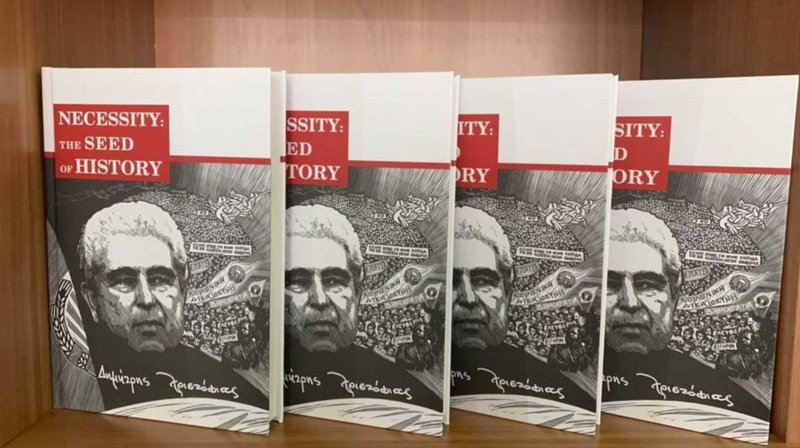 The Perfect Storm, by Harris Georgiades
In his book The Perfect Storm, former Finance Minister Harris Georgiades takes readers through the very difficult period of the 2013 haircut on deposits – during which he was minister – and how the country's economy eventually recovered, creating a new state of affairs for the economy and banking sector.
In his 233-page book, Georgiades relays his personal experiences as the country's Finance Minister during the unprecedented economic crisis, and during the significant – and often dramatic – period of 2013-2019; including the events that led to the controversial dissolution of the Cyprus Cooperative Bank.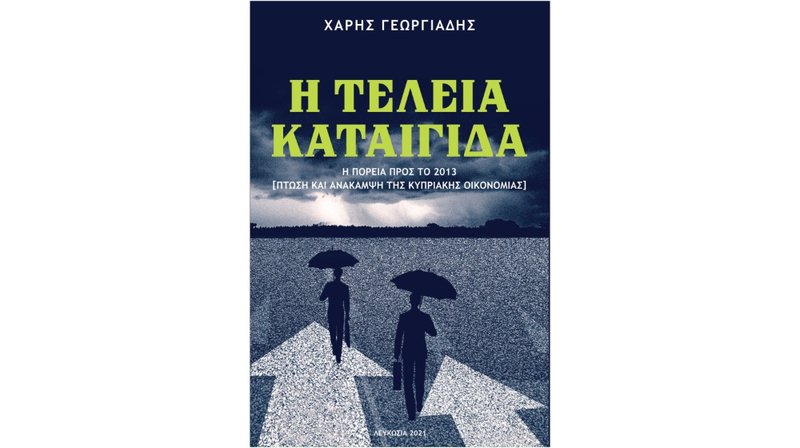 A Glimpse at Life and History, by Nicos Rolandis
In his 432-page memoirs published in 2019, titled A glimpse in life and history, Rolandis recalled meeting a pope, Fidel Castro, Yasser Arafat and Josip Tito, as well as international personalities such as David Rockefeller, Chuck Norris, Katherine Graham.
While much of the book focuses on the serious side of politics, he also offered a glimpse behind the curtains as it is peppered with humorous anecdotes.
Among them are the anarchists who threw eggs and lemons at former Greek Foreign Minister Constantinos Mitsotakis when he visited Cyprus in 1981, the story of British Prime Minister Margaret Thatcher, who "instead of the £200m we had asked for, offered us a £7m loan", and a meeting with Castro who had forgotten President Makarios had died.
Rolandis died at the age of 87 in 2021.