payabl.: "What sets us apart is offering an omnichannel solution"
Adonis Adoni 07:22 - 30 September 2023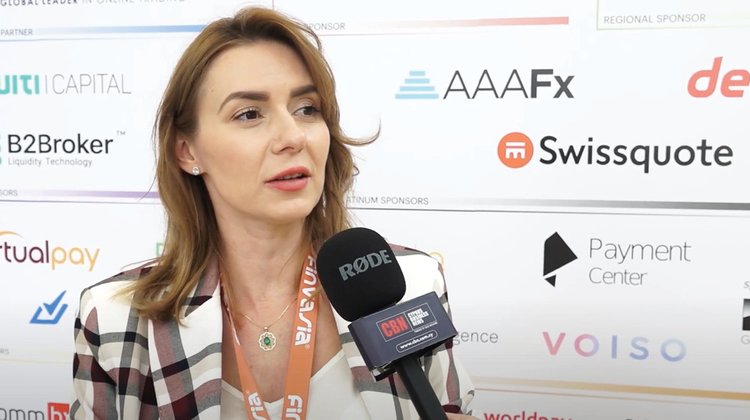 In the third chapter of our exclusive series spotlighting cutting-edge fintechs at the illustrious iFX EXPO in Limassol, CBN engaged in dialogue with paytech innovator payabl.
Founded in 2010 in Cyprus by a small cadre of German industry experts, in its initial incarnation, it operated as a niche acquirer, but the winds of transformation swept through in 2021, resulting in a comprehensive rebrand.
Today, payabl. stands as a more extrovert entity, epitomised by its recent expansion into the vibrant financial landscape of Amsterdam. Within this dynamic sphere, payabl offers a diverse array of payment solutions, including acquisition, IBAN accounts, card issuance, and point-of-sale (POS) services. Nicolett Palinkas, the Senior Vice President of Client Relations (Acquiring) at the firm, articulates in the following video that what truly distinguishes payabl. is its commitment to providing a one-stop shop destination for its clients' multifaceted needs.
Also read: Finvasia Co-founders: "Being the hub for the European markets, Cyprus was an obvious choice"
Also read: Match-Prime Liquidity CEO: "Our human resources is the core advantage we have"
Also read: ECOMMBX: "A new era has begun, as now we can serve individuals"
Also read: uQualify CEO, "We are very proud we started from Cyprus"
Also read: Finery Markets CEO: "We will see a few changes in the leader board of the crypto space"
In this interview with CBN, Palinkas also delves into the imminent trends poised to reshape the payments sector forward, from the relatively new proposition of embedded finance to the challenges of regulatory pressure.