Oaklins completes first M&A transaction in Cyprus, with fintech ORO PAY
15:23 - 25 September 2023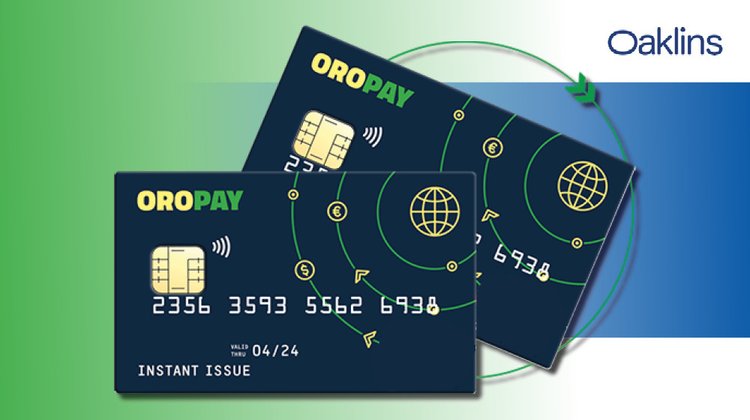 Oaklins, a global leader in mid-size M&A transaction advisory services, has announced its first successful buy-side advisory transaction in Cyprus, of local fintech company ORO PAY.
The acquisition of ORO PAY, which has already received the Central Bank of Cyprus' approval for the change of ownership, was facilitated by the Oaklins team, who served as the exclusive advisers to the buyer (a group of private investors).
Oaklins said its expertise in the M&A sector was instrumental in rapidly identifying potential acquisition targets and securing the best possible deal for the buyer.
ORO PAY, a fast-growing Electronic Money Institution (EMI), offers secure and convenient payment solutions licensed by the Central Bank of Cyprus. Catering to the needs of both individuals and corporate clients, ORO PAY provides a seamless and cost-effective alternative for merchants and users. Their intuitive payment account solution is designed to enhance the convenience of financial transactions for businesses and individuals.
Panayiotis Konstantinou, CEO of ORO PAY, expressed his enthusiasm about the acquisition, stating, "We are excited to welcome the new owners of ORO PAY, who are poised to provide us with the tools needed to achieve our ambitious pan-European growth plans. The acquisition process was remarkably efficient and smooth, with minimal disruption to our day-to-day operations, thanks to the Oaklins team's experience and professionalism in the due diligence and negotiation of the deal."
He added, "We are thrilled to announce that, as part of our growth strategy, we are now capable of assigning IBANs to our customers. Additionally, we have deployed SWIFT and gained approval for Principal Membership with VISA, thus are expecting our own VISA cards to be issued already by the end of this year. We eagerly anticipate reaching and surpassing our growth goals."
"The successful acquisition of ORO PAY initiates Oaklins' commitment to facilitating strategic transactions in Cyprus that drive growth and innovation within the financial sector," Oaklins said in a press release.