Foreign demand for halloumi is steadily growing
10:15 - 25 September 2023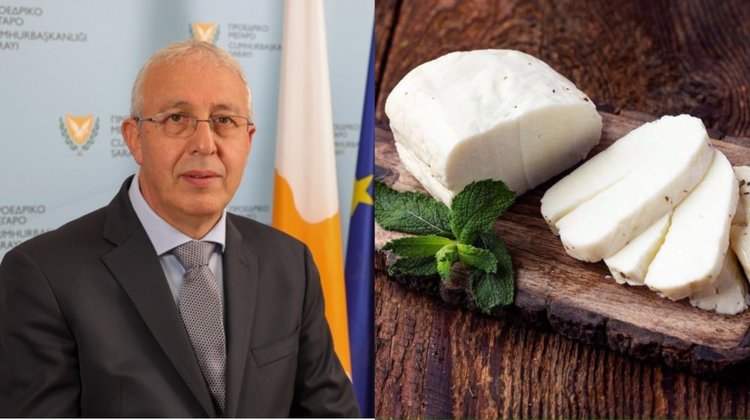 The demand for Cypriot cheese halloumi in foreign markets is steadily growing with exports in the first four months of 2023 amounting to €112 million, Minister of Agriculture, Rural Development and the Environment, Petros Xenofontos has said.
Speaking at an event on local products, he said that exports of halloumi amounted to 20.5% of total exports of Cypriot goods. But he stressed, this success should not lead to complacency.
Haloumi has been registered in 2021 as a Protected Designation of Origin (PDO).
"We should not overlook and underestimate the importance of maintaining and safeguarding our product's high quality, which is directly attached with the high levels of market demand," Xenofontos said, adding that the quality of halloumi, as stipulated in the registration specifications, is largely attributed to the local goat or sheep milk used for its production.
Safeguarding the quality and the value of this product, he added, requires a collective effort both by halloumi producers and milk producers alike. In this effort the Ministry will stand ready to provide assistance, he added.
Recognising the huge difficulties facing the sector of goat and sheep herders in Cyprus, the Minister said the 2023-2027 Strategic Plan for Common Agricultural Policy has prioritised the provision of support and additional incentives to goat and sheep farmers.
Accordingly, the Ministry has designed interventions providing incentives for the increase in production of goat and sheep milk and the improvement of livestock farming units, he concluded.