CTC Automotive Ltd delivers two Caterpillar 775Gs to Cyfield
10:02 - 25 September 2023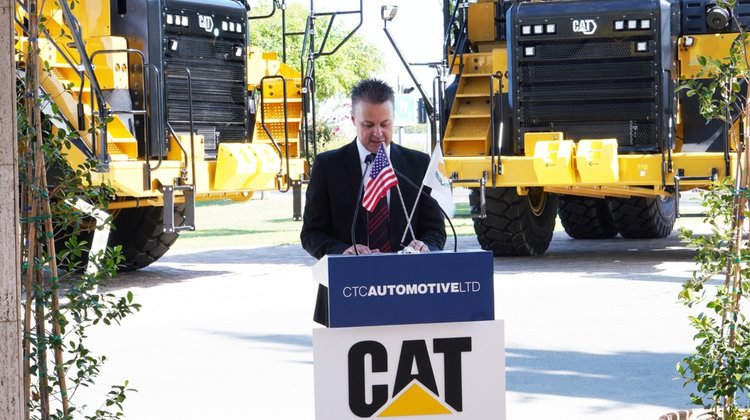 CTC Automotive Ltd has delivered two giant Caterpillar 775G dump trucks to the construction company Cyfield, to use at its quarry in Parekklisia.
These are the largest heavy-duty Caterpillar machines imported so far in Cyprus, with a transport capacity of over 70 tons, worth €1,600,000.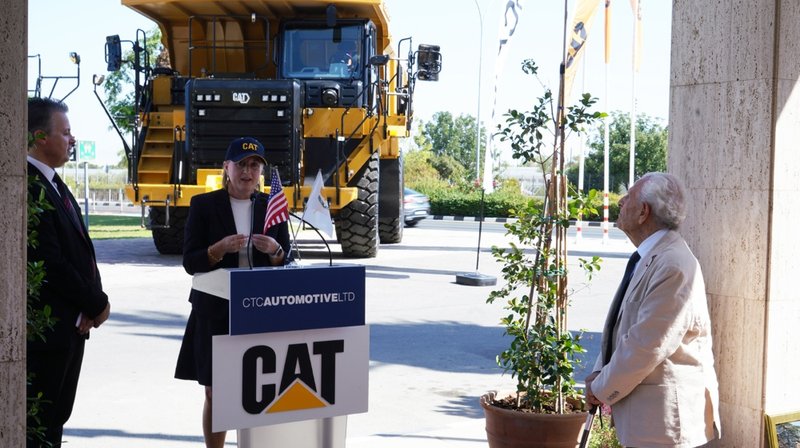 The trucks were delivered during a special ceremony at the Shacolas Group's headquarters, which was also attended by the US Ambassador to Cyprus, Julie Fisher. Cyfield was represented by one of its directors, Despina Chrysochou.
Welcoming the guests, CTC Group's Honorary Life Chairman Nicos Shacolas referred to the company's historic ties with the USA, what with CTC representing Caterpillar in Cyprus for the past 90 years and enjoying an excellent and longstanding successful business partnership. He further assured the US Ambassador that CTC Group will continue to further develop its commercial ties, both with Caterpillar as well as other American companies.
The Senior Executive Director of CTC Automotive Ltd, Giorgos Kozakos, referred to the fact that Cyfield is currently at the top of the list of the most important customers of CTC and Caterpillar and is an important partner of the company.
Fisher gave a brief address, stressing the close and excellent ties between Cyprus and the USA, as well as CTC with Caterpillar.
Caterpillar is the global leader in the manufacture of high-quality heavy machinery, power generation systems and marine engines with a wide range of quality products across the board.
The two 775G dump trucks delivered to Cyfield are equipped with modern technology systems, which offer comfort, functionality and safety to the operator, and will significantly contribute to the reduction of production costs. Caterpillar's highly trained technical team offers the required after sales support through and from its large inventory of spare parts. A demonstration of the machines followed.