Ambassador Korneliou presents his credentials, Herzog praises bilateral ties
13:19 - 19 September 2023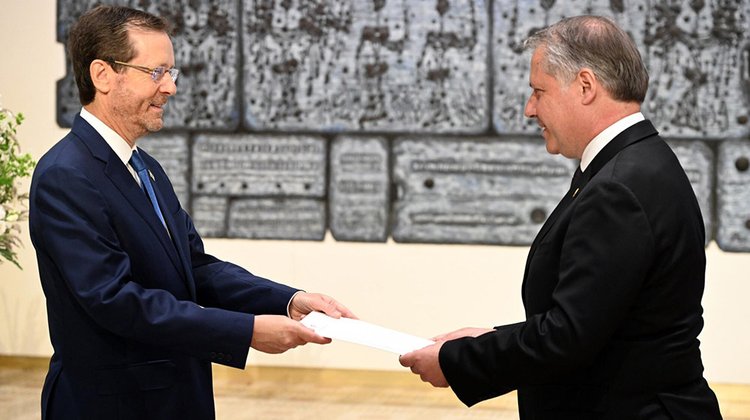 Cyprus' Ambassador to Israel, Kornelios Korneliou, has presented his credentials to President of Israel Isaac Herzog.
He posted on the X platform (formerly Twitter) that he is committed to working on the further enhancement of the two countries' bilateral ties.
President Herzog also posted on his account that he welcomes the Ambassador of Cyprus, a near and dear friend, as he said. "The warm ties between our nations are growing stronger and I am confident we will continue to promote them," he added.
Welcome to Israel Ambassador @kkorneliou of Cyprus, our near and dear neighbor. The warm ties between our nations are growing stronger - and I am confident we will continue to promote them. 🇮🇱🇨🇾 pic.twitter.com/UY3eL3ZeLH

— יצחק הרצוג Isaac Herzog (@Isaac_Herzog) September 19, 2023