Fengaros Reacts returns for its fourth edition in October
12:14 - 18 September 2023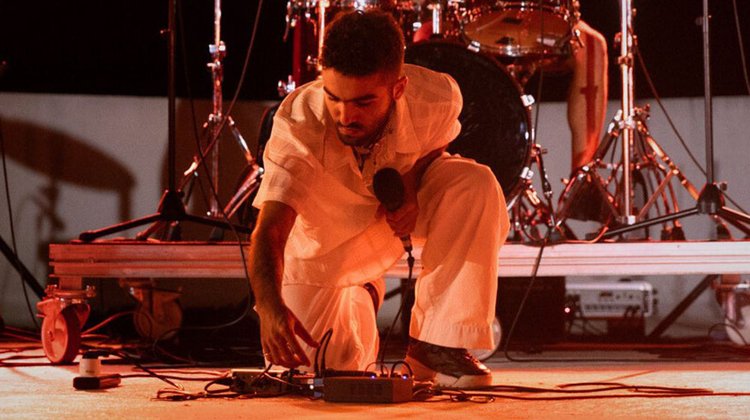 Keeping up the momentum from the success that was this year's Fengaros Festival, Louvana Records is proudly presenting Fengaros Reacts Vol. 4.
This series of live performances has been disguised as Secret Concerts and, starting on 9 October, they will be released online and will present six different local artists across eleven days.
9-19 October 2023
What started as a means to keep the Cypriot music scene alive during lockdown has become a staple for showcasing local artists year after year. This time around, the performances were filmed and recorded live in front of an audience, in an intimate setting, over three nights this September. Come October, the full performances will be available for streaming on the Louvana Records YouTube channel.
Louvana Records YouTube channel
The festival will open with none other than Cypriot icon and jazz-rockers Tterlikkas x Fuzz Bus for a highly anticipated return of their show 'έξω που τα νερά μας', followed by five-piece band Abettor who will unabashedly push the boundaries of rock. Rising artist x.ypno will bend genres through his distinctive vocal escalations and the delicate Hayat Sebep will be weaving her ethereal melodies and fairy tales. Songwriter and musician Nama Dama will let you in a unique world through live looping with both electronic and traditional elements, while the explosive rockers The Ladderman will close the festival with a bang.
Tterlikkas x Fuzz Bus 9 October
Abettor 11 October
x.ypno 13 October
Hayat Sebep 15 October
Nama Dama 17 October
The Ladderman 19 October
You can support Fengaros Reacts on the website: http://www.fengaros.com/reacts
Platinum Sponsor: LLPO Law Firm | Supporters: Chryssafinis & Polyviou LLC
Under the auspices of The Deputy Ministry of Culture