Recipient of KPMG and CIM academic scholarship announced
09:02 - 18 September 2023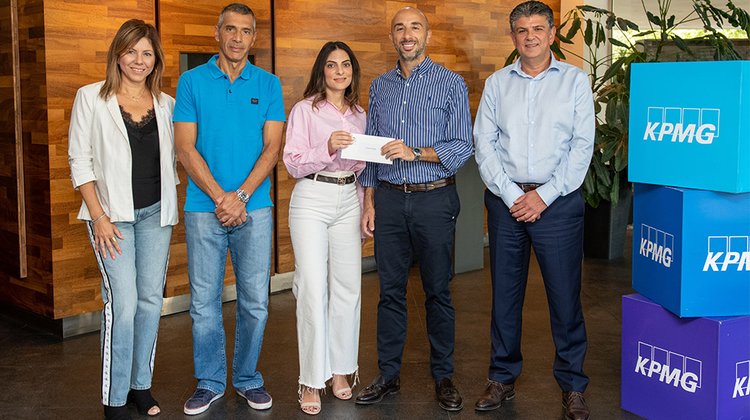 KPMG in Cyprus and CIM-Cyprus Business School, within the framework of their strategic partnership, have offered an academic scholarship, giving the opportunity to a fellow citizen to acquire a postgraduate degree.
According to a relevant announcement, there was significant interest in the process and, following the thorough examination of the large number of applications, KPMG in Cyprus and CIM-Cyprus Business School decided to offer the scholarship as follows:
1 full scholarship worth € 7,800 to Kasiani Solomou, for the postgraduate programme MBA Shipping (14 months FT/24 months PT). The programme is available only in Limassol.
CIM has excelled in the local academia for over 45 years and is considered to be one of the most prominent educational institutions on the island for management studies. The programme is taught in English and is delivered through evening classes. The programme is accredited by DIPAE/KYSATS. Based on economic criteria, the successful candidate may also receive state sponsorship, the announcement noted.
The scholarship offered is part of a series of initiatives implemented by KPMG in Cyprus, which fall under its corporate social responsibility framework. KPMG in Cyprus will continue to be at the forefront of promoting knowledge but also strengthening the synergies between businesses and the research community, the announcement added.