FM to MED9: EU Med countries' coordination must be reinforced
12:50 - 14 September 2023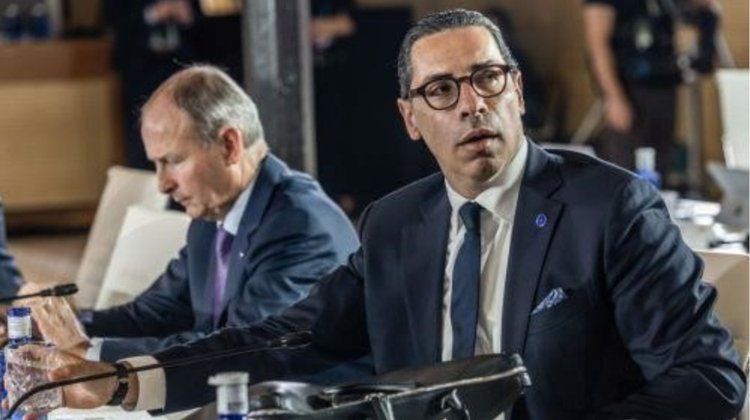 Foreign Minister Constantinos Kombos stressed that the dialogue and coordination among EU Mediterranean member states aiming to address common challenges and to promote issues of mutual interest in the European agenda has yielded tangible results and must further be reinforced.
Kombos was speaking in the framework of the MED9 (Cyprus, Greece, Malta, France, Spain, Italy, Portugal, Slovenia and Croatia) Ministers of European Affairs Meeting that took place on 12 and 13 September in Malta.
According to a Ministry of Foreign Affairs press release, Kombos referred also to the need for an enhanced cooperation with partners in the Southern Neighbourhood, with a view to create conditions of peace, stability and progress in the Mediterranean.
Referring to the recent natural disasters in Morocco, Libya, Greece, Slovenia and Spain he underlined that they constitute another proof of the serious regional challenges that we need to address in a collective way.
As it is noted during the Ministerial Meeting, which prepares the MED9 Summit that will take place at the end of this month, views were exchanged on the relations of the EU with the countries of the Southern Neighbourhood, the revision of the Multiannual Fiscal Framework, and MED9 future structure and objectives.
Kombos had a bilateral meeting with his Maltese counterpart Ian Borg on the sidelines of the Ministerial Meeting. He returns home on Wednesday night.
(Source: CNA)