TheSoul Publishing and QubicGames launch new game
09:29 - 14 September 2023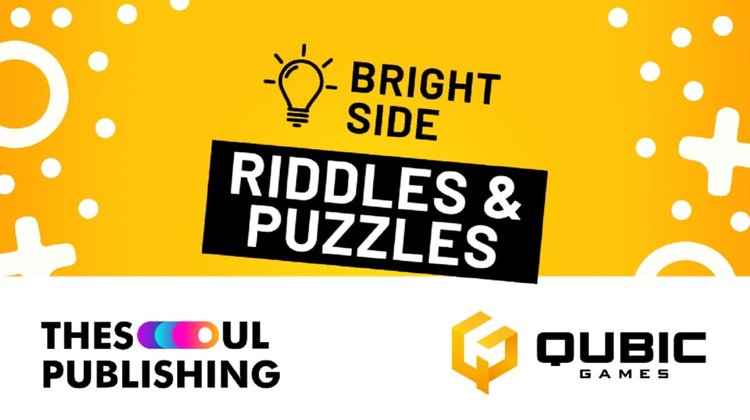 TheSoul Publishing and QubicGames have announced the official release of 'Bright Side Riddles & Puzzles' on the major gaming platforms, including Nintendo Switch, Microsoft Xbox, Steam, and PlayStation 4.
"From 15 September, players will be able to experience a distinctive fusion of education and entertainment through this interactive game, which draws heavily from the uplifting and enlightening content of TheSoul Publishing's highly acclaimed Bright Side channel," Cyprus-based TheSoul Publishing said in announcement.
The channel currently boasts more than 270 million followers across its social media platforms, generating a staggering 114 billion views.
Pairing TheSoul Publishing's vast engaging and positive content from the Bright Side channel with QubicGames' renowned reputation for developing and publishing standout indie titles, "Bright Side Riddles & Puzzles" is TheSoul's first video game release, it said.
Players will have the chance to delve into a fresh and engaging gaming experience that not only entertains but educates, showcasing the vast array of interesting and engaging facts and general knowledge that Bright Side is celebrated for.
Key features of the game include:
Challenge yourself - Answer a number of general knowledge questions while watching Bright Side's informative and entertaining videos.
Challenge your friends - Go head-to-head with up to four of your friends and family by inviting them through local multiplayer mode.
Grow your knowledge - Every quiz is an opportunity to discover something new as you grow your own general knowledge, thanks to Bright Side's hugely popular videos.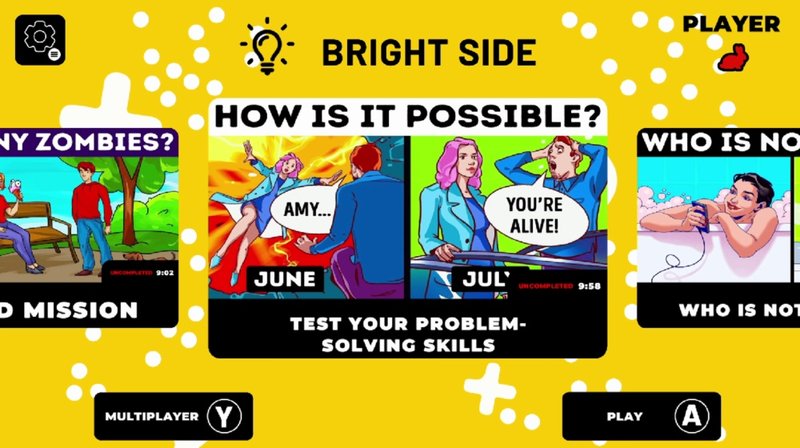 Patrik Wilkens, Vice President of Operations at TheSoul Publishing, said: "This game launch with QubicGames brings a fresh chapter to our story. This launch is more than a game: it's an embodiment of our mission to spread knowledge, foster curiosity, and bring joy across new and diverse platforms to TheSoul. As we embark on this journey, we're not only reaching out to gaming enthusiasts but also to every individual eager to blend learning with entertainment. We're confident that 'Bright Side Riddles & Puzzles' will offer an unmatched interactive learning experience for our global audience."
Jakub Pieczykolan, President and CEO at QubicGames, added: "We've always believed in pushing the boundaries in the gaming industry, and our partnership with TheSoul Publishing exemplifies that spirit. Our team is proud to take Bright Side's compelling content and place it on the world's most popular gaming platforms, offering players not just entertainment but also the opportunity to explore, learn, and grow at the same time. We hope players everywhere will enjoy this new way to engage with and learn from Bright Side."
'Bright Side Riddles & Puzzles' will be available from 15 September, 2023, on major gaming platforms, including Nintendo Switch, Microsoft Xbox, Steam, and PlayStation 4.