Altia joins forces with Prosperty and Robura
11:46 - 12 September 2023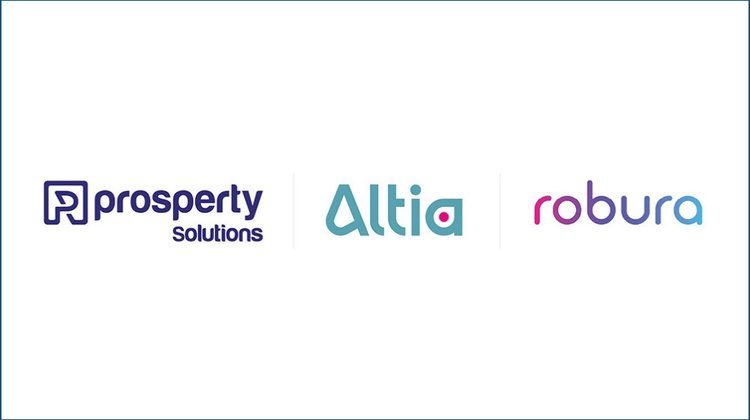 With one of the largest real estate portfolios in Cyprus, Altia has entered into a milestone partnership with Prosperty, an international provider of B2B SaaS enterprise platforms for institutional real estate, and Robura, a real estate tech-enabled solutions provider.
Through the agreement, the companies have provided a full package of tech-enabled services to Altia as the real estate company embraces digital transfomation.
A relevant announcement from Altia noted this package includes real estate onboarding, asset management, and commercialisation real estate services through the Prosperty B2B SaaS Enterprise Platform.
Robura and Prosperty are offering Altia professional services using a tech-enabled and data-driven solution. This solution is anticipated to enhance Altia's capabilities, allowing them to expand their capacity, increase their velocity, and fully leverage their potential in the Cypriot real estate market. By differentiating itself in the market and providing added value to its clients, Altia is able to maximise the value of its assets and achieve long-term success in the industry, the announcement underlined.
More specifically, the cloud-based SaaS Real Estate Platform provides Altia with a comprehensive set of features and benefits that can streamline operations, enhance collaboration, and increase efficiency. The Platform comes with embedded real-time data, analytics, and reporting capabilities that allow Altia to make informed decisions that drive growth and profitability. Additionally, the Platform includes a white-label marketplace, which can further boost its commercialisation efforts.
Natasha Firman, Head, Real Estate Services, Altia, commented, "We are excited to have Prosperty and Robura on board, helping us to holistically manage and commercialise our real estate portfolio in a more effective and efficient way. The Platform gives us centralised and streamlined management with a real-time view of our assets, allowing us to make data-driven decisions that will drive growth and success. Altia is the leading real estate brand in Cyprus, introducing an array of the most innovative tools and practices for the first time in the market. We are passionate about servicing our customers and we provide personalised support from start to finish in a real estate transaction, one property at a time."
"Joining forces with Prosperty, we can offer top-class services to a market-leading client like Altia. Our partnership is a step forward in transforming the real estate industry in Cyprus with cutting-edge technology and data-driven solutions creating a fully scalable mechanism," added Anna Charalambous, Director, Robura.
"This implementation is a testament to Prosperty's commitment to providing innovative real estate tech-enabled solutions and services on a global scale. With Robura as our experienced partner, we are confident in the success of this venture. We are grateful for Altia's trust in our Platform and look forward to building a strong and enduring partnership," said Antonis Markopoulos, CEO, Prosperty.
The B2B SaaS Enterprise Platform provides a comprehensive solution for real estate institutional investors and companies, including banks, servicers, REITs, family offices, and development companies, to manage and commercialise their assets effectively and holistically. The Platform is designed to meet the demands of the real estate sector internationally and provides the enabling mechanism necessary to drive growth and success.
Vsit https://www.altia.com.cy , https://prospertysolutions.com/prosperty-os/ and http://robura.eu for more information.