Marianna Prokopi-Demetriades: 'We plan to manufacture 350,000 to 500,000 units in the upcoming year'
Adonis Adoni 07:18 - 01 September 2023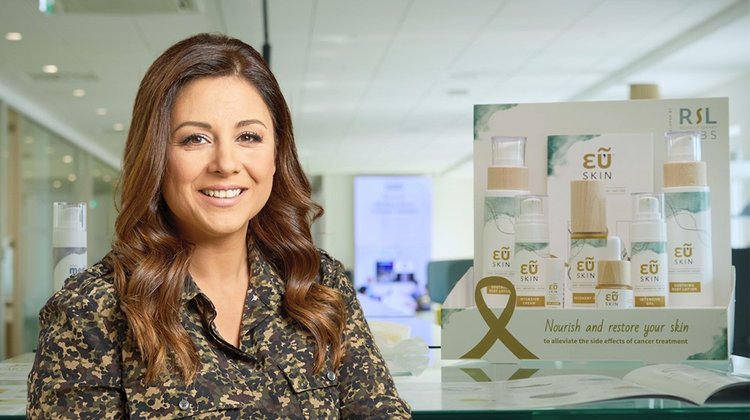 In the burgeoning world of Cyprus' startups, RSL Revolutionary Labs has made audacious strides forward in the efforts to produce pioneering skin regeneration products targeting oncology patients.
Recent times have witnessed the startup venturing into new horizons by investing in a cutting-edge production facility within the vibrant ASBIS Hi-tech Cluster at the heart of Limassol's Industrial Area. A strategic infusion of €700,000 by valued-added distributor ASBIS has catalysed this evolution. "At RSL, we've fortified our capabilities through cutting-edge technologies and a revitalised infrastructure, amplifying production and marketing resources for global expansion," says Marianna Prokopi-Demetriades, the startup's energetic founder.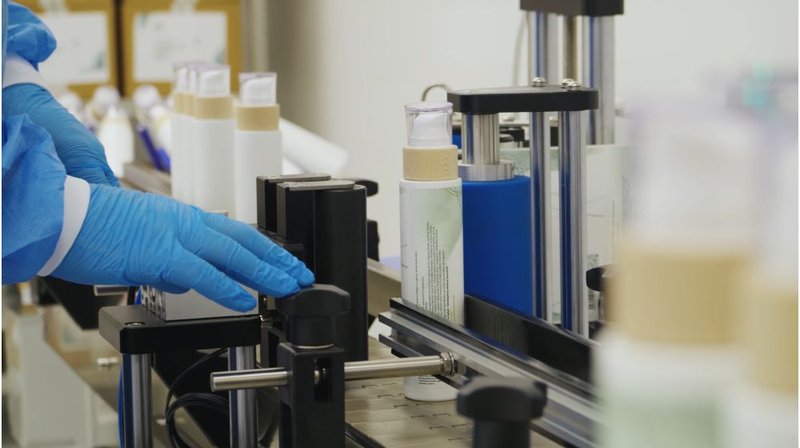 A Bigger Slice
Let's take a step back. While oncology treatments are an undeniable cornerstone in the grand edifice of life preservation, their prowess carries a dark underbelly, affecting individuals of all ages and their quality of life. Side effects stemming from therapies such as chemotherapy and targeted treatments can manifest in skin issues, including inflammation, atopic dermatitis and brittle nails. Radiation dermatitis, a common skin toxicity, arises from radiation therapy. Malignant wounds resulting from locally advanced cancer give rise to persistent non-healing wounds. At the same time, palliative care wounds, which include pressure ulcers, present complex challenges in managing symptoms for patients with advanced cancer. Indeed, market research reports suggest that the global wound care market aims for US$24.9 billion by 2026, growing by 6.5% CAGR while cosmeceuticals are expected to see a 9% CAGR, aiming at US$85 billion by 2024. These findings highlight the chance to address cancer patients' skincare needs, including wound healing and treatment-induced dermatological issues.
The new state-of-the-art facility will enable RSL to take a bigger slice of this growing market. The cherry on top emerges as its product lines, focused on wound care and cosmetics, not only tout efficacy and scientific validation but also harmonise seamlessly with each patient's treatment needs. Indeed, this bespoke approach has propelled an upswing for the startup's products, highlighting the stark demand for innovative oncological skincare solutions.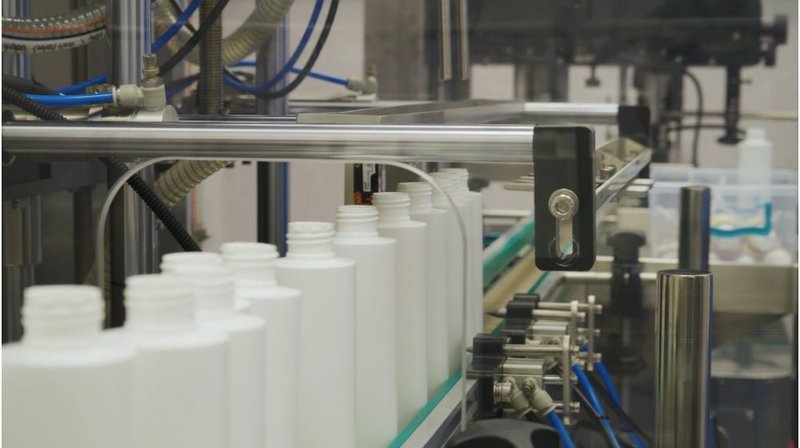 Mission Catalyst
The new facility has added a modern production infrastructure, automated filling systems empowering mass production for various volumes and advanced packaging systems. Also now embedded in the sinews of the startup's modus operandi are data analytics, which amplifies resource allocation and bolsters productivity. Prokopi-Demetriades says, "Each innovation optimises our production processes and reinforces our mission to deliver products of unparalleled quality. And our innovation journey extends beyond production, encompassing the modernisation of logistics and warehousing solutions."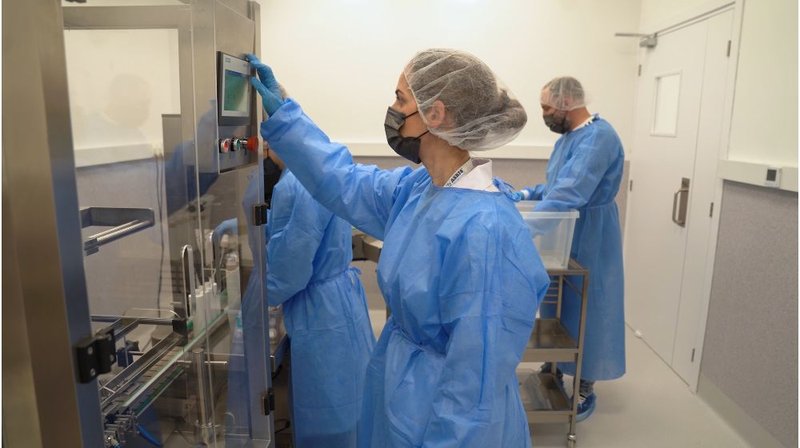 The new facility also allows for crucial strands of the startup's fabric to intertwine with R&D, the testing division, as well as marketing, sales and operations now meet under one roof. Indicatively, the startup's current team comprises ten dedicated full-time professionals, including scientists specialising in biology, chemistry, and formulation, financial experts, operation leaders and skilled engineers. Beyond its in-house team, the startup has built solid partnerships with consultants in business development, international sales strategies, GMP compliance, regulatory approvals, and the creative aspects of product promotion and design. "And when it comes to collaboration, we're busy connecting with specialised biotech companies and established distribution partners. This collaborative approach enables us to extend the availability of our innovative skincare solutions," she notes.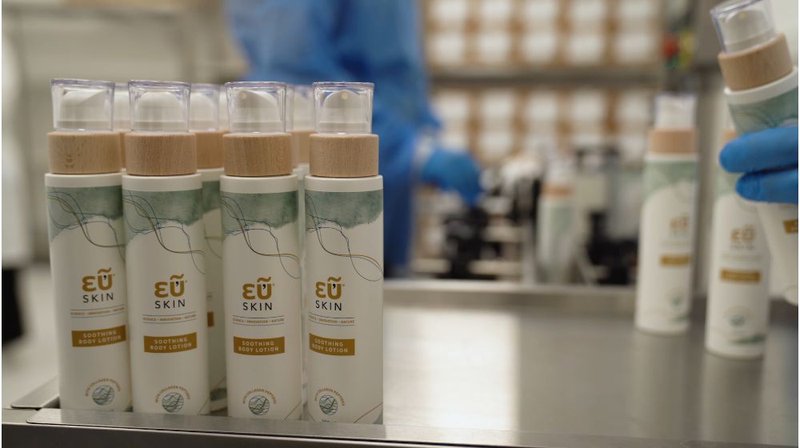 Optimism Ahead
The startup has recently introduced its εὖSKIN line into the Cypriot marketplace, channelled through local pharmacies. Comprising six distinct products, the εὖSKIN® range is meticulously crafted to address diverse skincare needs, particularly for individuals undergoing treatments like radiotherapy, chemotherapy, and skin irritations. "As part of our commitment to accessibility and availability, we are on track to cover all Cyprus pharmacies by the end of the year," Prokopi-Demetriades notes. Despite being a new entrant in the market, RSL is optimistic, preparing to manufacture 50,000 units in the upcoming quarter alone, a clear testament to the enthusiastic response it has garnered. "The alignment between εὖSKIN and patients' skincare needs during treatment is fuelling our growth. As we expand our product availability, we're honoured to positively impact the lives of those on challenging journeys," she stresses.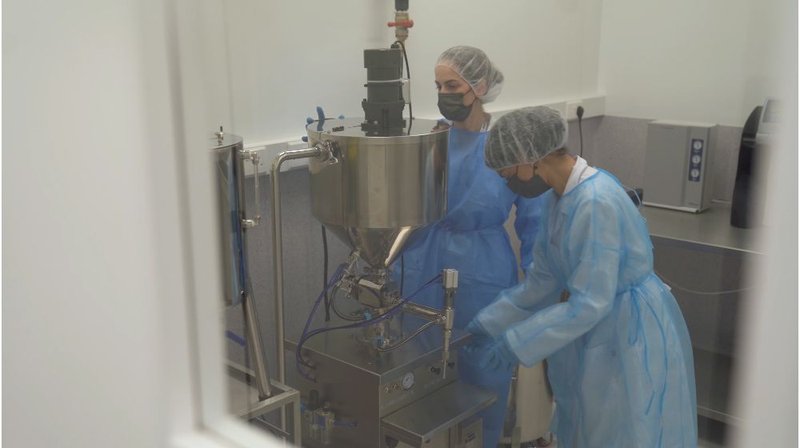 New(er) Horizons
The new state-of-art facility also paves the way for new and innovative products. For the past two years, RSL has been working on a ground-breaking medical-grade cream, developed in close partnership with collagen producer Promed Bioscience and cancer therapeutics and diagnostics biotech Theramir (Prokopi-Demetriades is in the founder team of both biotechs), and backed financially by the Research Promotion Foundation and the European Union. This unique cream is formulated meticulously to prevent skin side effects stemming from cancer treatments, with the strategic aim of initiating its application concurrently with treatment commencement. Since the start of 2023, the product undergoing clinical trials, actively enrolling patients with head and neck, as well as breast cancer. "We're excited to announce that its market launch is anticipated for early next year. With its advent, we promise a new era of skincare solutions for oncology patients, enhancing their quality of life and setting new standards in cancer treatment support," she says.
Moreover, RSL is developing a dedicated professional line tailored for palliative care in close collaboration with healthcare professionals. "This endeavour underscores our steadfast commitment to addressing the distinctive skincare requirements of individuals undergoing palliative care. By doing so, we're dedicated to providing them with the highest level of care and support throughout their journey," Prokopi-Demetriades notes.
Looking at the global demand for tailored skincare solutions for oncology patients, RSL is engaged with international partners sharing the same vision and dedication to improve patients' lives, galvanizing its commitment to expand its production capacity even further. "We plan to manufacture 350,000 to 500,000 units in the upcoming year," she says. "As we move forward, we are dedicated to bridging the gap in cancer patients' skincare needs on a global scale. Our journey is truly about aligning supply with the genuine need for effective skincare solutions in the oncology landscape, and we're excited about the impact we're poised to make," Prokopi-Demetriades concludes.