Grant Thornton Cyprus supports country's first "green" theatre production
09:32 - 09 August 2023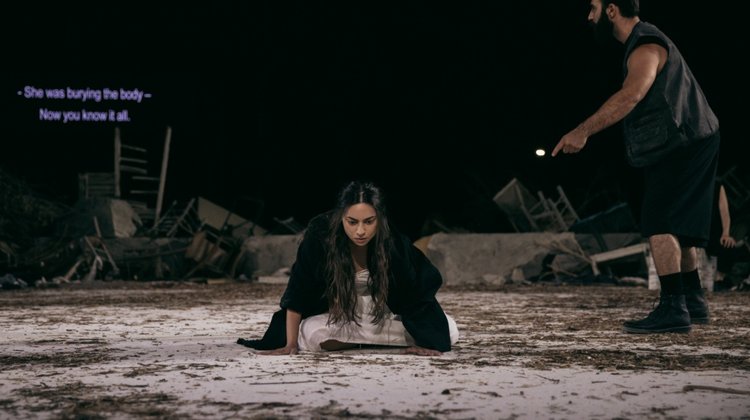 Grant Thornton Cyprus was the Sustainability Partner of the theatrical production of "Antigone" by Sophocles, directed by Costas Silvestros and Stavros Stavrou, during the International Festival of Ancient Greek Drama 2023.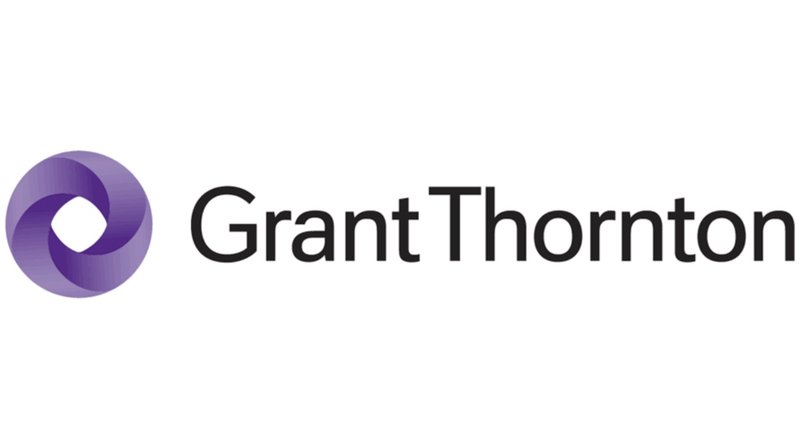 "This collaboration marked the first "green" production in Cyprus, meticulously following the recommendations of the Theatre Green Book for sustainable theatre productions," Grant Thornton Cyprus said in an announcement.
It said its team of sustainability experts played a pivotal role, providing insightful consultation, guidance, and impact measurement throughout the entire production process. "From set design to costumes, transportation to rehearsals, and recyclable materials collection at performance venues, their influence was felt across the entire spectrum of the production," it said.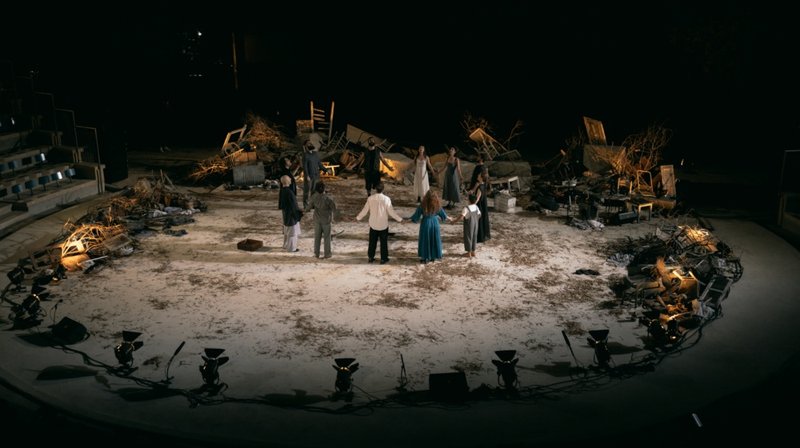 The team's support and guidance focused on two main pillars:
Fostering sustainability: Minimising waste and embracing circular economy principles
At the heart of the partnership was a shared goal - to minimise waste generation and embrace circular economy principles, aligning every aspect of the production with sustainable practices. Key initiatives that led to waste reduction included:
Resource reuse: The team actively collected and repurposed approximately one ton of materials from green points and personal collections. Skilfully integrating polystyrene, tree branches, leaves, wooden and steel furniture, suitcases, concrete, foam sheets, recycled clothes, and shoes into the production, this approach significantly reduced the demand for new resources and prevented wastage.
Proper waste management: After the production concluded, materials suitable for reuse were diligently stored for future projects. Simultaneously, any remaining materials were responsibly returned to green points, ensuring a closed-loop system that minimises environmental impact.
Zero clothing waste: Demonstrating a strong commitment to sustainable fashion, the production team conscientiously stored all used clothing for future use or returned it responsibly. This practice effectively eliminated clothing waste, contributing to a circular approach in costume management.
Circular equipment usage: Emphasising their dedication to sustainability, all lighting and sound equipment were sourced through second-hand rentals. This extended the lifespan of these materials and significantly reduced the carbon footprint associated with new manufacturing.
Recycling facilities: The production team ensured that recycling was readily accessible during rehearsals, performances, equipping theatres with separate waste stream bins for PMD and Paper collection. Thanks to their meticulous efforts, recyclables were diligently collected by Green Dot Cyprus and managed for proper recycling.
Reducing the carbon footprint:
Through meticulous monitoring, the team successfully mitigated greenhouse gas emissions. Key strategies for reducing the carbon footprint included:
Eco-friendly paints: The production exclusively utilised water-based paints for sets and scenery, eliminating the release of harmful Volatile Organic Compounds (VOCs) associated with traditional oil-based paints.
Carpooling and daylight rehearsals: Participants wholeheartedly embraced carpooling during rehearsals, effectively reducing emissions from individual transportation, transportation saving approximately 3tns of ghg emissions. Additionally, rehearsals were thoughtfully scheduled in daylight hours to minimise energy consumption and hence indirect emissions from artificial lighting.
Recycling during Rehearsals and Shows: Emphasising the importance of recycling, the production team in collaboration with Green Dot Cyprus diligently recycled waste materials during rehearsals and performances, resulting in significant savings of approximately 65kg of greenhouse gas (CO2eq) emissions.
Our collective success in waste reduction and carbon footprint mitigation showcases a harmonious blend of creativity and environmental responsibility. By setting a high standard for sustainability in the theatre industry, the project has undoubtedly inspired both artists and audiences alike to recognise the power of collective action in safeguarding our planet.
Kyriakos Parpounas, sustainability services leader at Grant Thornton Cyprus, stated: "I am immensely proud of the outstanding results achieved through our collaboration with the production team of 'Antigone.' Our team's expertise in sustainability and comprehensive services played a pivotal role in driving waste reduction, circular economy principles, and carbon footprint mitigation throughout the entire production. This successful partnership exemplifies our commitment to delivering innovative and impactful solutions that enable businesses to embrace sustainability and make a positive impact on our environment."
For more information about Grant Thornton Cyprus' Sustainability Services and how our expertise can help your organisation embrace sustainability, please click here. Our team of experts is ready to provide tailored solutions that align with your environmental goals and create a lasting positive impact on the world around us.