Yannis Matsis: "We are looking to grow to over 400 staff in the next two years"
07:18 - 09 August 2023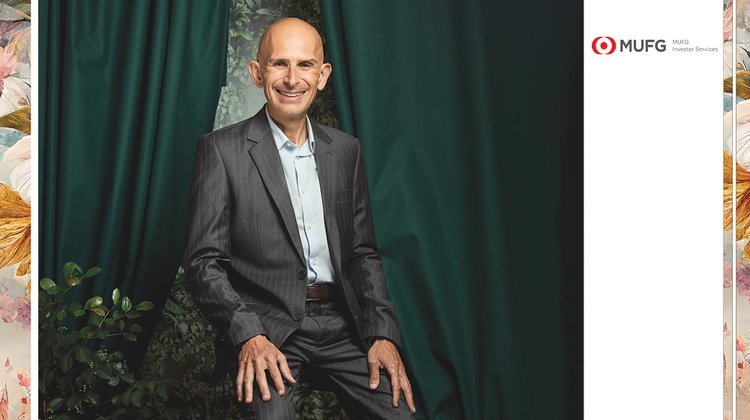 Yannis Matsis, Managing Director and Head of the Cyprus office of MUFG Investor Services, unravels the manifold benefits to the Cyprus economy of having the fifth largest fund administrator in the world establish a presence on the island.
A video featuring Matsis, created especially on the occasion of MUFG Investor Services being chosen as a recipient of an 11th Invest Cyprus International Investment Award, can also be viewed below.
Congratulations on MUFG Investor Services' win at the 11th Invest Cyprus International Investment Awards. What does this recognition mean for the company?
It is a real compliment to have been considered for and given an International Investment Award by Invest Cyprus, especially when we only opened our office in Cyprus a year ago. That said, we already have a significant presence on the island, with more than 150 staff and we are looking to grow to over 400 staff in the next two years.
Could you share some insights into your decision to invest in Cyprus and the opportunities you have identified for growth? How do you define success in the context of your investment and business endeavours in Cyprus?
MUFG Investor Services is the fifth largest fund administrator in the world with $776 billion in assets under administration, servicing 2,672 funds of 509 clients, and employing 1,800 staff spread across 14 locations. We are a subsidiary of Japan's MUFG (Mitsubishi UFJ Financial Group), which is the fifth largest bank in the world with a balance sheet exceeding $3.3 billion, and the largest non-Chinese bank in the world (the top four are all Chinese). We conducted a thorough analysis to determine the best jurisdiction to establish a new office in Europe, in addition to our offices in London and Dublin, where we could strategically expand our global footprint to offer existing and new clients the highest quality of service. Our strategy is to focus on operational centres from where we can best serve our clients. We considered various European jurisdictions, including the Czech Republic, Hungary, Poland, Malta and Cyprus. We wanted a location (a) where we could hire top English-speaking professional talent, (b) with a high quality of life, low cost of living and low income tax, which would attract our expatriate staff to come here and train the local force, and (c) with high-quality support services, especially in the accounting and legal sphere, to name a few. Cyprus was a clear choice, actually fulfilling every one of our requirements! Cyprus is also very close to Lebanon, Israel, the Gulf Cooperation Council (GCC) countries and Africa, making it an ideal base to service our clients in these areas and time zones and to approach prospective clients. The professionals we hire locally thrive on the opportunity to serve an international client base comprising the largest and most prestigious fund managers globally. Also, our young professionals are incentivised by the opportunity to work for a global company with a geographical network of offices that allows them to travel and, due to our flexible working conditions, to relocate to other countries where MUFG Investor Services has offices.
How have you adapted to the mentality of doing business in Cyprus, and what strategies have you implemented to effectively integrate into the local business culture?
We do not offer our services locally but to our global client base. For us, the "mentality of doing business in Cyprus" centres on hiring well, training our newly hired professionals and providing them with opportunities. We also partner with local universities to structure courses relevant to the fund administration industry and to provide material and guest lecturers. The advantage here is that we can follow up and hire graduates who take these courses, as they will already have an understanding and knowledge of our industry. We will also offer scholarships to selected students.
How has the growing importance of ESG considerations affected MUFG Investor Services' asset management practices?
As a company, we have a long tradition of being very ESG-conscious. It has been in our policies and practices for many years now and every year we participate in more ESG initiatives. The same applies to our Cyprus office, as all of our offices follow the same practices, so we are active in society, participating wherever possible in all sorts of green initiatives and other activities like blood donation.
How has the current uncertain macroeconomic outlook affected asset service providers? And what new opportunities and market segments do you see emerging as a result?
From our perspective, despite the headwinds caused by the recent global uncertain macroeconomic outlook, we keep growing year-on-year by adding more clients who trust us with their business and by adding more products for our existing and new clients.
What role do you see for MUFG Investor Services in the development and growth of Cyprus' economy and in reinforcing the country's status as a financial and business centre?
Our presence is very significant for the island in many ways. We are a big, global employer of local talent, so the financial benefits to the country are multiple. All our revenues arise from abroad (it is a services export sector, which provides the best quality revenue for a country) but they are used to pay salaries and rent, and as a result, are onsumed locally, in schools, supermarkets, entertainment venues, on real estate, etc. Also, the business we do is blue chip. Our competitors – the biggest fund administrators globally – are already observing our massive success in setting up a company here and will most likely follow, providing further jobs and quality revenues to the island, thereby becoming a sector with a significant contribution to the country's GDP.
This interview first appeared in the July edition of GOLD magazine. Click here to view it.