New Bean Bar opens in Engomi
09:26 - 08 August 2023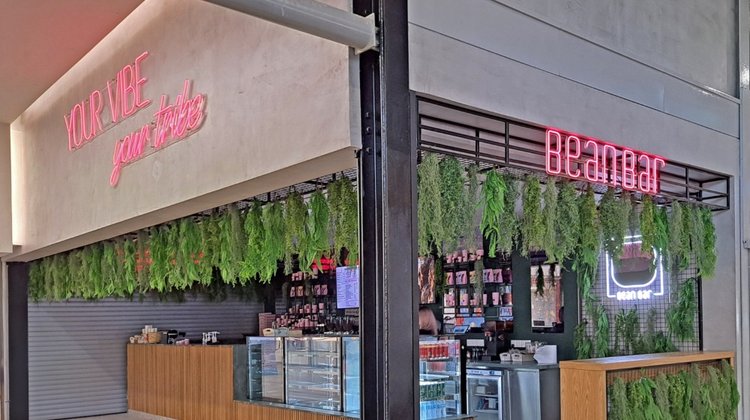 Bean Bar, the coffee chain by C.A. Papaellinas Emporiki Ltd, continues its expansion in the Cypriot market with the launch of its eleventh store in Cyprus within the Alphamega Hypermarket of Engomi.
The new Bean Bar opened a few days ago, offering the same range of coffee varieties that the chain has become renowned for: a blend from Latin America and three unique single-origin blends from Costa Rica, Brazil and Nicaragua.
"Each one of these varieties represents a different mood," the company says. "The flavour from Latin America is best suited for the… cool types, while the coffee blends from Nicaragua, Costa Rica and Brazil are best suited for Calm, Wild and Alive moods, respectively. Bean Bar's customers can also enjoy the chain's refreshing juices, superfood pots and healthy pre-packaged snacks."
The Bean Bar chain, which is set to complete two years of operation this autumn, boasts 10 other stores, eight of which are located within Alphamega Hypermarkets. The in-house stores are located in Acropolis and Latsia in Nicosia, Skarinou, Kiti and Metropolis Mall in Larnaca, as well as Polemidia, Kapsalos and Trimiklini in Limassol. The company's two standalone coffee shops are located on Makarios Avenue in Nicosia and at Limassol's Old Port.
It should also be noted that Bean Bar customers can place an order through online food delivery platforms Foody and Bolt, as well as order their favourite Bean Bar products through the Bean Bar App and collect them from their store of choice. Moreover, orders placed through the Bean Bar App can now also be collected from the chain's new store in Engomi.
In statements, Chief Operations Manager of C.A. Papaellinas Emporiki Ltd, Andreas Panayi expressed his satisfaction at the brand's dynamic presence in the Cypriot market. "We are delighted to announce the launch of our eleventh store, which is located in Engomi and aims to meet our customers' ever-evolving needs. We are especially pleased to see Bean Bar being widely embraced by the consumers, whose loyalty encourages us to move ahead with our plans for further expansion. We would like to thank them for joining the Bean Bar tribe with such enthusiasm and we promise to bring them more moments full of flavour, joy, excitement, freshness, and surprises."
For more information, click here: https://beanbar.com.cy/