World famous Chris-Craft opens representative office at Limassol Marina
12:01 - 04 August 2023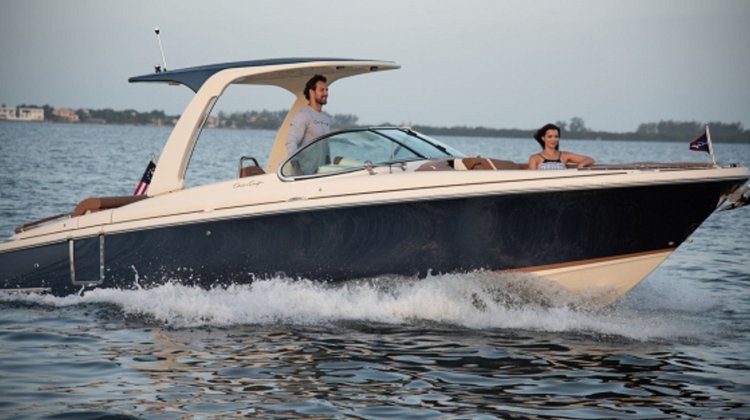 Legendary US brand Chris-Craft boats has expanded its global presence with a new representative office at Limassol Marina.
The shipyard will be represented by West Nautical, one of Europe's leading yacht firms with more than 20 years of experience in the premium and luxury motor yacht segments.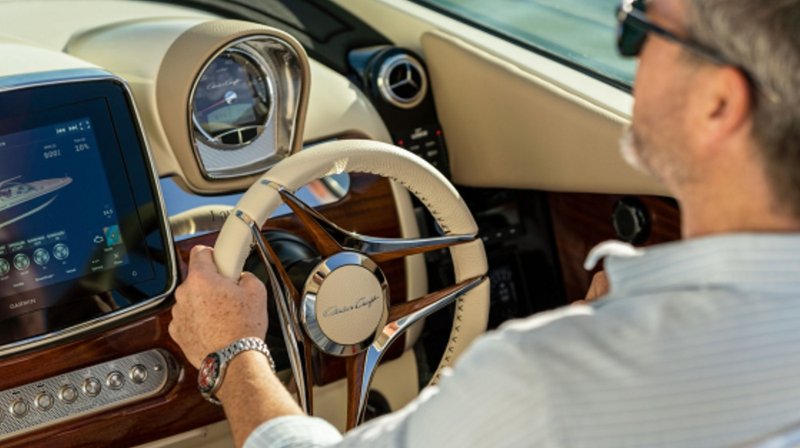 Long synonymous with luxury and quality in the yachting world since its founding in 1874, Chris-Craft remains one of the world's leading manufacturers of luxury boats, known for its elegance, recognisable style, and distinctive on-board atmosphere.
The brand's rich history and reputation for excellence are renowned by boating enthusiasts across the globe. One of the key characteristics of Chris-Craft powerboats is their design. All boats are hand crafted which gives each hull a very personal and unique touch. Every Chris-Craft boat is a work of art that embodies the best traditions of old-school boat building. Chris Craft vessels offer the perfect way to explore new horizons, relax with friends and family, or simply enjoy the beauty of the sea.
Three distinctive models are already available for purchase in Cyprus:
Launch 35 GT
The flagship model of the shipyard, the Chris-Craft Launch 35 GT, is the largest among the Chris-Craft models and is equipped with all the necessary amenities for a comfortable and memorable water vacation. With its stylish profile, identifiable corporate identity, including a reverse transom and extended bow, the Launch 35 GT offers an unforgettable experience while at the helm. It is powered by two stationary Mercury V8 8.2L engines, each with 430 horsepower, and capable of achieving speeds of up to 56 knots (90 km/h).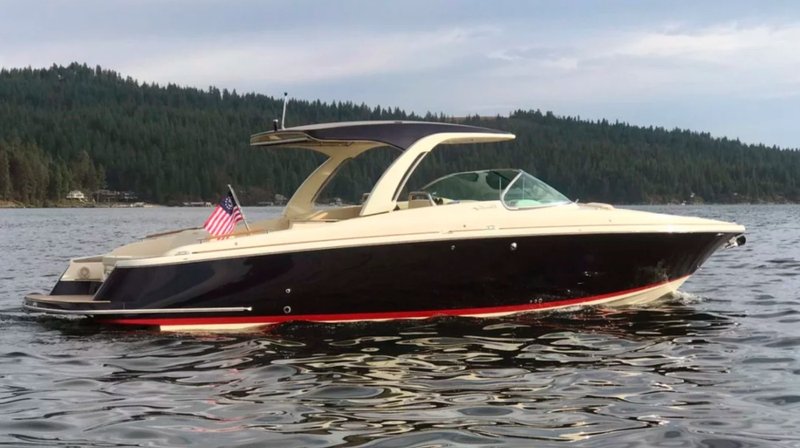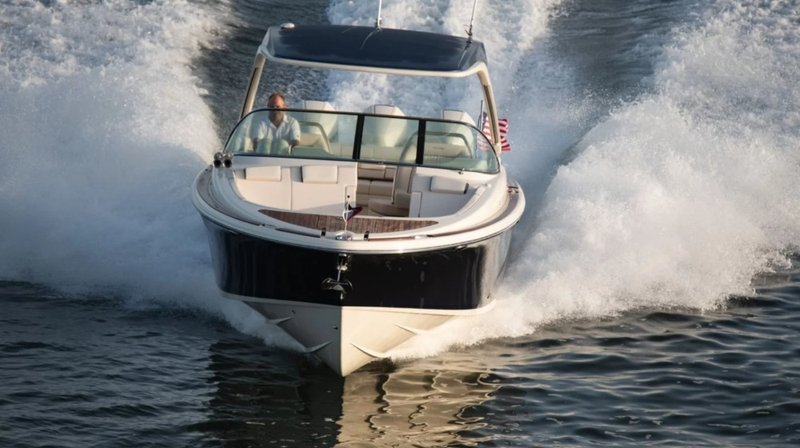 Launch 28 GT
The Chris-Craft Launch 28 GT is a luxurious and versatile bowrider, ideal for weekend sea voyages and water sports. Its stunning beauty, dynamic speed, and perfect control make it an excellent option for a romantic date or a weekend getaway.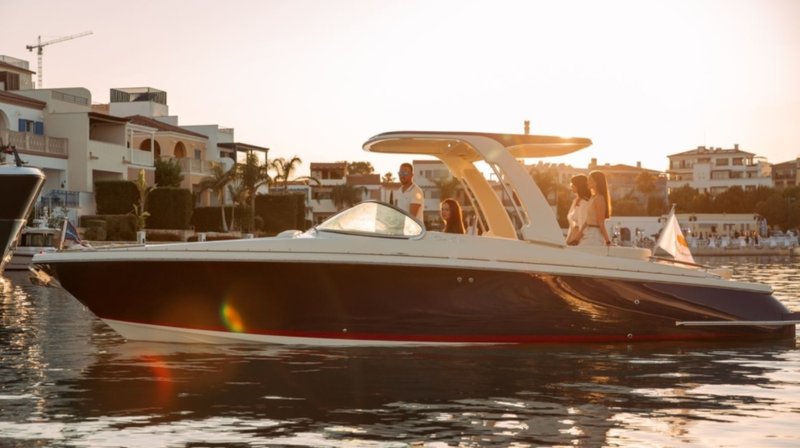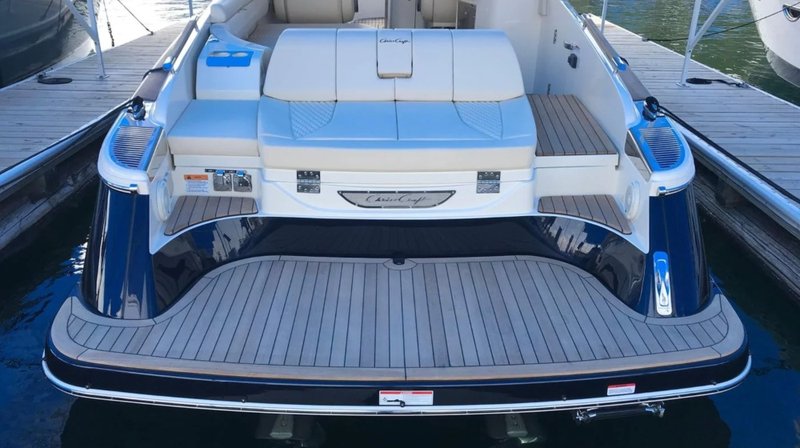 Launch 27
The Launch 27 by Chris-Craft offers superior dynamics, beautiful and responsive handling, and impressive speed and agility, while still maintaining the classic family traits of the brand. Every element of the Launch 27 reflects thoughtful functionality and traditional craftsmanship that Chris-Craft is known for.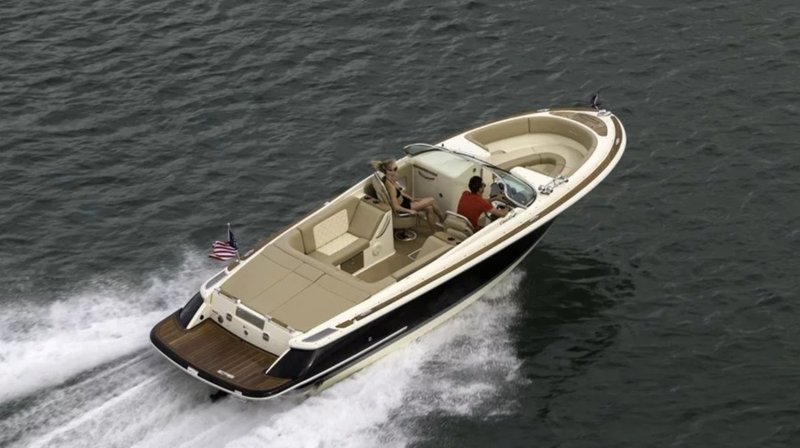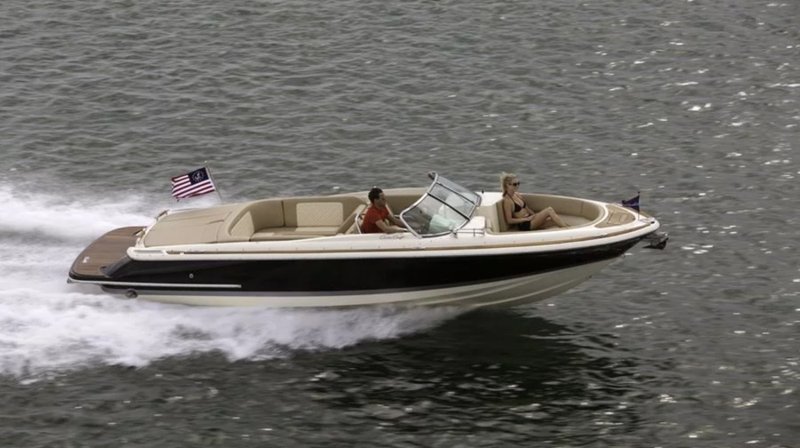 For more information about Chris-Craft Cyprus, visit their official website, call +357 99 875 575 or email the West Nautical team at sales@chriscraft-cyprus.com.