CMMI to coordinate SeaTecHub project
07:21 - 04 August 2023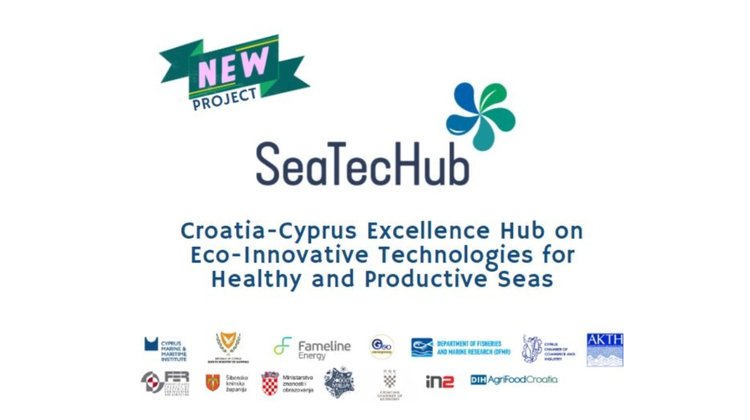 The Cyprus Marine and Maritime Institute (CMMI) announced that it will coordinate the new European project "SeaTecHub", aimed at strengthening the ecosystems of Cyprus and Croatia.
The focus will be on eco-innovative technologies that promote the development of a sustainable blue economy, it said.
CMMI said it will be coordinating the EU-funded project – €5m under the Horizon Europe Programme – in collaboration with leading institutes and organisations from Cyprus and Croatia.
It added that it will be a four-year collaboration, between leading Cypriot companies and organisations from the private, academic and government sectors, including Fameline Energy Ltd, Geoimaging Ltd, the Cyprus Chamber of Commerce and Industry, the AKTI Project and Research Center, the Deputy Ministry of Shipping and the Department of Fisheries and Marine Research of the Ministry of Agriculture, Rural Development and Environment.
It is noted that the project will develop low-cost Internet-of-things (IoT) technologies and devices that will contribute to marine research, industry and shipping. These devices, including sensors, hydrophones, and online toolkits, will be used to collect data while providing information for Marine Spatial Planning (MSP), it added. "These affordable IoT devices will have the potential to become fully functional products that will be available on the market in the future," it said.
The CMMI states that project partners will contribute their expertise and resources to the implementation of this initiative to develop innovative technologies and solutions aimed at improving safety, efficiency and sustainability in the field of marine technology.