BRIDGE2HORIZON: €6m funding scheme to strengthen Cypriot R&I ecosystem
07:10 - 04 August 2023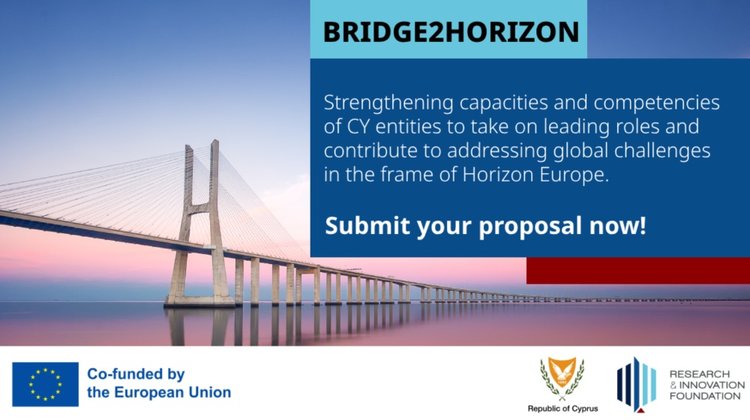 The Research and Innovation Foundation (R&I Foundation) has announced a new €6m funding scheme to further strengthen the capacities of Cyprus' research organisations and businesses, as well as other private and public stakeholders.
The scheme - titled BRIDGE2HORIZON - serves as a bridge between the local research and innovation ecosystem and the EU's key funding programme for research and innovation, "Horizon Europe", and its aim is to address the weaknesses that hinder the participation of Cypriot institutions in the programme.
The ultimate objective of the programme is to increase the number of projects coordinated by Cypriot R&I entities and improve the quality of proposals submitted for specific thematic areas and fields under "Horizon Europe" calls, which are in line with the Smart Specialisation Strategy (S3CY) 2023-2030.
It should be noted that the scheme is co-funded by the European Regional Development Fund (ERDF) and the Operational Programme "THALIA" 2021-2027, with the maximum funding per project being €150,000.
Proposals can be submitted via the Foundation's online platform IRIS. The deadlines are as follows:
1st Deadline: 24 October 2023, at 13:00
2nd Deadline: 15 December 2023, at 13:00
3rd Deadline: 15 February 2024, at 13:00
4th Deadline: 15 April 2024, at 13:00
5th Deadline: 14 June 2024, at 13:00
For further information, interested parties may visit the Foundation's website www.research.org.cy or contact the Foundation's Partner Service Centre at 22205000.