Antonis Rouvas: Hellenic's business model is resilient despite the challenges
13:19 - 03 August 2023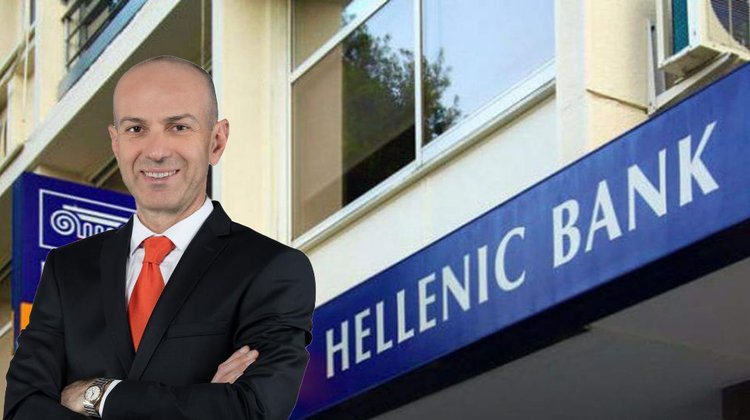 Hellenic Bank's business model remains resilient despite the challenges, said Hellenic Bank's interim CEO Antonis Rouvas in a message to staff, adding that he wants to promote changes and handle long-standing issues pending at the bank.
Rouvas, until recently the bank's Chief Financial Officer, was appointed as interim CEO following the resignation of Oliver Gatzke.
"I take up this position with full awareness of the responsibilities of this role. As of today, we roll up our sleeves and continue with the same zeal and commitment to achieve our goals," Rouvas said.
He said the bank's business model remains resilient and that one of his key priorities is to preserve and strengthen the business model.
"We are built on solid foundations and my intention is to promote changes and, with the guidance of the board of directors, to handle chronic issues, such as the pending collective agreement," he said.
The renewal of the bank's employees' collective agreement has been a long-standing demand of bank employees' union ETYK.
According to Rouvas, the main concern remains the preservation of the bank's relationship with customers and the uninterrupted service of their needs.
"We have the capacity and will support Cyprus' households and businesses, while intensifying our efforts to resolve the issue of non-performing loans, with full support for vulnerable groups. We fully understand our social role and will rise to the occasion," he said.
He added he was particularly happy because he has the "full support of the board and the management team in this direction".
Rouvas was appointed after the bank received an official notice from Gatzke, stating he has chosen to terminate his employment contract, a year early.
Describing the parting with Gatzke as "amicable," the bank stated that, according to Gatzke's employment agreement, he will be placed on a voluntary leave with full benefits until further notice.