Paphos to upgrade its tourism offering
12:02 - 03 August 2023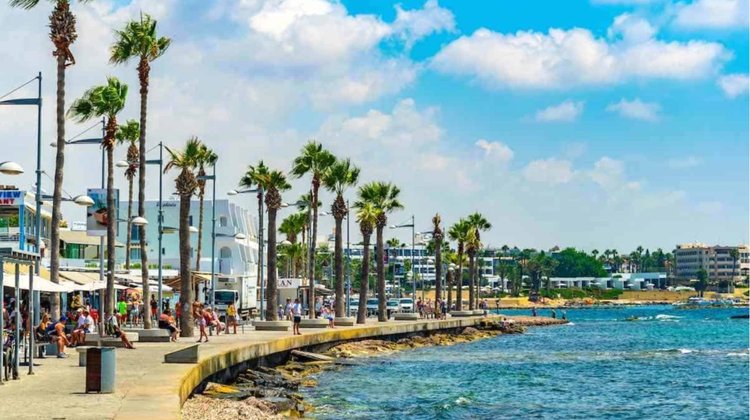 The Paphos district is making "intensive efforts" to upgrade and market its tourism offering, the executive director of the town's regional tourism board (ETAP), Nasos Hadjigeorgiou, has said.
In statements to the Cyprus News Agency, Hadjigeorgiou said Paphos is currently in the process of creating "smart signs" at 24 points of interest around the region, which include digital material, videos and audio tours of the points of interest and their surrounding areas.
In addition, he said work is being undertaken to upgrade equipment at the beaches of Pomos and Argaka, while a plan to upgrade the beach in Timi is being prepared and a survey is being conducted into the creation of a new public beach in Kouklia.
He added that ETAP intervenes in various communities to replace and remove signs, renovate facades of buildings, and perform other renovation work, as well as upgrading digital materials such as websites and maps of the region.
He also noted the creation of a smart application aimed at highlighting the myth of Aphrodite in five different languages, and the upgrade of an existing application based on the archaeological park in Kato Paphos to now be available in French.
Also, said Hadjigeorgiou, a new nature trail will be created in Anarita, near the Asprokremmos dam as part of a wider plan to evaluate and improve walking trails and nature plans in the district.
On the marketing side, he said ETAP has undertaken a digital promotion campaign of the district in eight countries. The campaign, he said, "is a huge success", and is expected to run until November.
In addition, ETAP is running a promotion campaign across Cyprus to attract domestic tourism during the summer.