Banks grant €1.73b pure credit in H1 amid rising rates
09:24 - 03 August 2023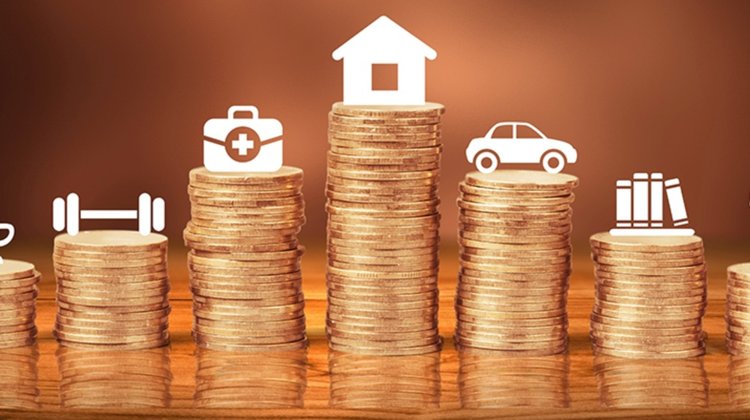 Pure new credit (loans excluding renegotiated credit facilities) rose by an annual 1.26% in the first six months of 2023, with continued rate hikes by the European Central Bank affecting housing loans which marked an annual reduction of almost 30%, data published by the Central Bank of Cyprus (CBC) show.
However, pure new credit provided by the Cypriot banks dropped significantly in June to €240m from €546m the month before. The large amount granted in May was driven by a steep rise in new corporate loans over €1m which amounted to €351m.
In June, new lending for house purchase registered the lion's share of total pure new credit with €84.4m, down from €104.7m the month before.
Loans to non-financial corporations over €1m, which traditionally attract the highest share of new loans, dropped significantly to €61.2m in June from €351m in May. This steep drop is believed to be associated with a backlog of lending demand in the Easter holidays in April, which pushed the processing of new loans applications in May.
Pure new loans to NFCs up to €1m in June amounted to €42.6m compared with €48.6m in May, while other new lending rose to €30.1m from €9.6m in May.
New consumer credit remained broadly unchanged in June amounting to €21.5m from €22.7m the month before.
The continued interest rate hikes by the ECB since last July, coupled with rising construction cost have adversely affected new credit for house purchase, which dropped by 29.1% year on year to €491m, the ECB said.
New corporate credit over €1m in the first half of 2023 rose by 30.6% amounting to €818.7m compared with €626.1m in the respective period of last year, while loans to corporate up to €1m dropped by an annual 6.8%, amounting to €256m in January – June 2023, from €274.6m in the corresponding period of 2022.
Consumer credit in the first half of 2023 rose by 23% year on year with new loans reaching €108m compared with €77.8m in the respective period of last year.
Other pure new lending rose by an annual 51.3% in the first half of 2023, reaching €61.3m from €40.5m in the first half of 2022.