Just over 400 ships sailed from Turkey to Cyprus in three years
08:53 - 03 August 2023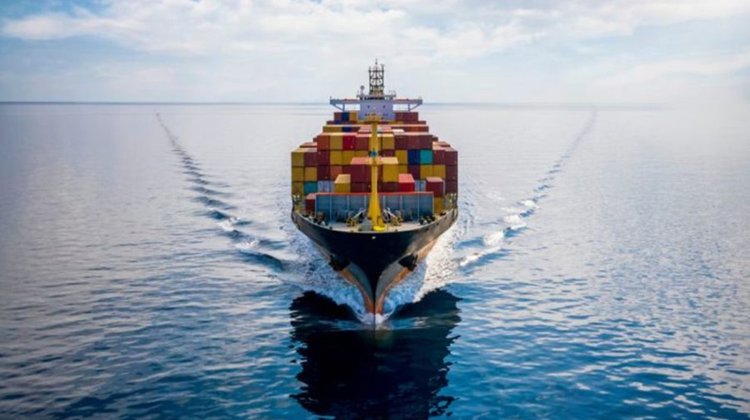 Over the course of just over three years, a mere 402 ships that sailed from Turkish ports have ended up in Cyprus, with the small numbers indicating how impactful Turkey's embargo on ships flying the Republic of Cyprus flag is on the local shipping industry, the Cyprus Ports Authority (CPA) has said in a report.
As it said, a total of 402 ships that sailed from Turkish ports, subsequently sailed to Cyprus between 2020 and 2023 (122 in 2020, 97 in 2021, 140 in 2022 and 43 in 2023). The CPA's data, which is collected through the port community system (PCS), regards ships registered in Turkey but also ships that arrived in Cyprus from Turkish ports.
According to the data, of the 402 ships, 370 sailed to Cyprus to unload cargo, 19 to drop off passengers and cargo, one to drop off passengers while 12 arrived without cargo or passengers. The total declared cargo amounted to 4.04 million tons.
Besides, from January 1, 2018 to-date, six ships registered in Turkey - one tanker and five bulk carriers - sailed into Cypriot ports/anchorages (one in Limassol, four in Larnaca and one in Zygi).
Also, seven cruise ships in 2022 and three in 2023 so far, which fly a flag other than the Cypriot one, sailed from ports of the Republic of Cyprus to ports in Turkey.
The data show that in recent years there has been a decline in ships departing from Turkish ports and sailing to open Cypriot ports, but also that the number of ships registered in Turkey sailing to the open ports of the Republic of Cyprus is particularly small, the CPA said.
While Cyprus does not impose an embargo on Turkish flagged ships or ships sailing from Turkish ports, there is a legal provision regarding violations of ships sailing from closed ports of the Republic of Cyprus.
Turkey, on the other hand, imposed an embargo back in 1987 on ships flying the Republic of Cyprus flag and on ships approaching a Cypriot port as their last port of call before arriving in Turkey. In 1997 the embargo was extended to ships managed by companies based in Cyprus and to Cypriot interest-owned ships.
The CPA said that these "arbitrary and discriminatory" restrictions imposed by Turkey directly affect the further development of Cypriot shipping, Cypriot ports and the wider shipping and port industry in a strategically important region – the eastern Mediterranean – with proximity to the Suez Canal, one of the most important maritime trade corridors connecting the markets of the Far East with those of Europe. It is also noted that, Turkey continues to violate the Ankara Protocol, which it has signed and which provides for the recognition of the Republic of Cyprus and the immediate opening of its ports and airspace to Cypriot ships and aircraft.
The Turkish embargo does not apply to cruise ships, which can sail to Turkish ports without interruption and regardless of their registration or management or whether they sail from Cypriot ports. According to the CPA, this paradox lies in the fact that the ports included in the cruise ships' itineraries operate in a complementary manner and not competitively, and if Turkey was to impose restrictions in this sector it would mean a big loss of revenue from maritime tourism.
The CPA noted that the Republic of Cyprus, respecting international regulations, Maritime Law and the basic principles of free trade, has not imposed any embargo on Turkish flagged ships, except for those ships (flying the Turkish or other flag) that sail from ports in the Turkish-occupied part of the Republic of Cyprus.
In the meantime, it added, Cyprus has stepped up efforts to lift these violations of international and EU law by exercising its rights deriving from the relevant EU acquis, "to protect its own national interests and the interests of the bloc in general".