Lexus Cycling Dream Team becomes a member of SupportCy
12:30 - 02 August 2023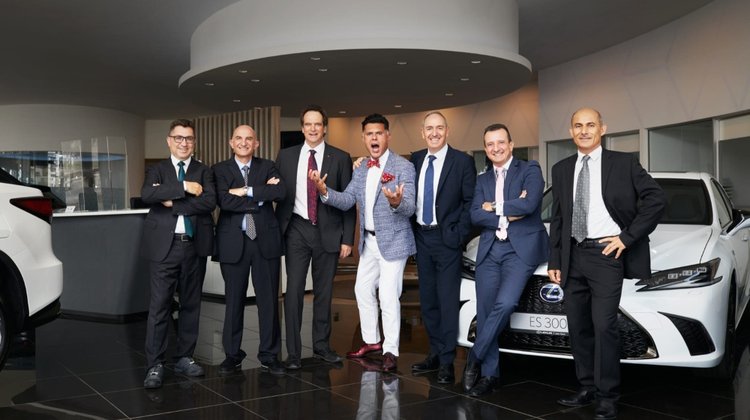 The Lexus Cycling Dream Team has become the 180th member of Bank of Cyprus' social support network SupportCY, stating its eagerness to support society's vulnerable groups and especially children.
The Lexus Cycling Dream Team was established by seven high-ranking executives of Cyprus' business world, who decided to link their passion for cycling with their charity work. Over the past few years, the team has become well-known for the long and difficult routes it covers in the name of raising awareness around health issues affecting children.
Its most recent charity route, titled "Agonas Agapis" (which translates to Race of Love), helped raise €16,000 to support the TELETHON and more specifically, children with muscular dystrophy.
The team's next big charity event and "Agonas Agapis" will take place on 13 and 14 October, where they will cover a distance of 130km off road, starting from Filani in Nicosia and finishing at the Bishopric of Limassol. The aim is to raise funds for children with brain diseases and the St Lucas Community.
Commenting on the team's introduction to the SupportCY network, the head of the team, Dickran Ouzounian, sent a strong message of solidarity and support, and a sense of duty to support children suffering from chronic and expensive diseases.
"Because we have a duty to offer them the quality of life that they deserve," he said.
The members of the Lexus Cycling Dream Team are:
Dickran Ouzounian, CEO at Toyota & Lexus Cyprus
Marios Scandalis, Chief Compliance Officer at Bank of Cyprus
Nicos Theodoulou, Partner at PwC
Andreas Kassapis, Head of Back Office Sales and Consumer Market Marketing at CYTA
Michael Johnson, Business Consultant
Costas Christodoulou, Business Consultant
Sevag Seropian, Businessman