Limassol Blu Marine: An all-inclusive luxury experience
07:00 - 02 August 2023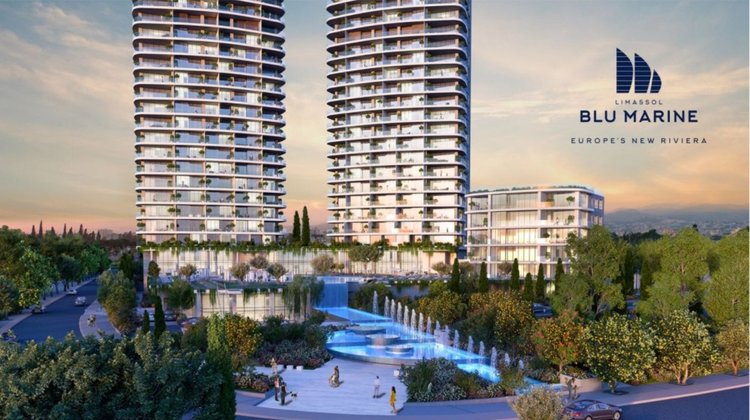 Located in the heart of Limassol and just 330 metres from the town's marina, Leptos Estates' twin tower project Limassol Blu Marine is the perfect example of all-inclusive luxury living.
Described by the Group as a "first-class freehold investment opportunity with an upside outlook", it consists of two towers – Poseidon and Zeus – and boasts luxury apartments whose design and master plan were taken on by world renowned UK architects and engineers Benoy and BurroHappold, with Leptos Estates' local expertise and experience in developing extraordinary destinations with a global appeal.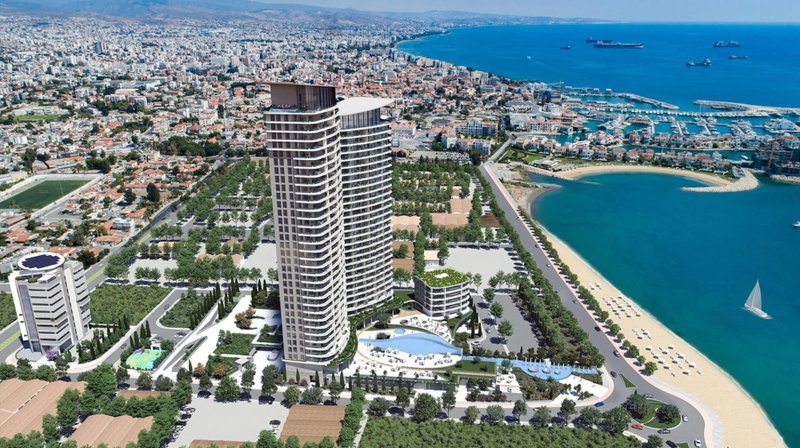 "The design is inspired by and very much celebrates Blu Marine's seafront vibrant location in the heart of everything," Leptos Estates says.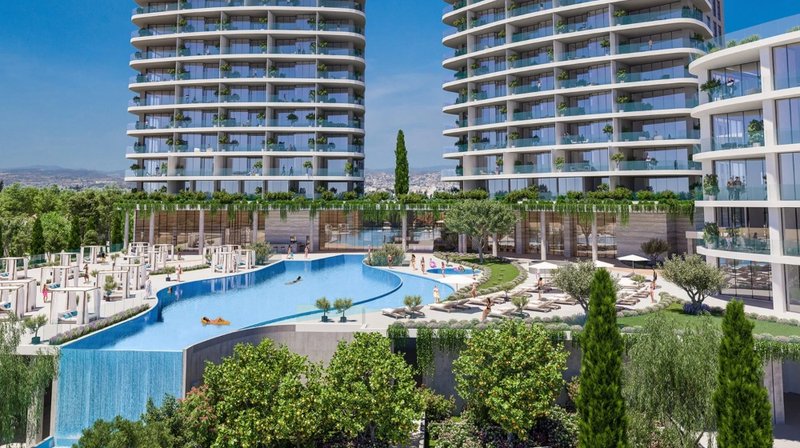 Uncompromised sea views and world class amenities
The residential towers rising above the podium allow all residents of these luxurious Limassol apartments to enjoy the finest city and Mediterranean views.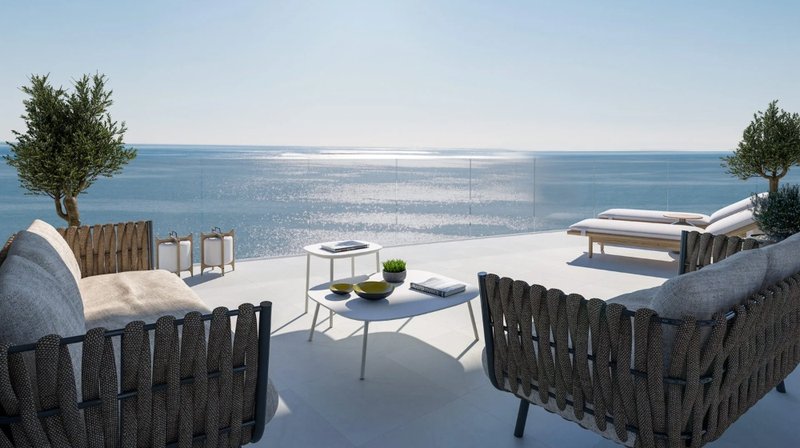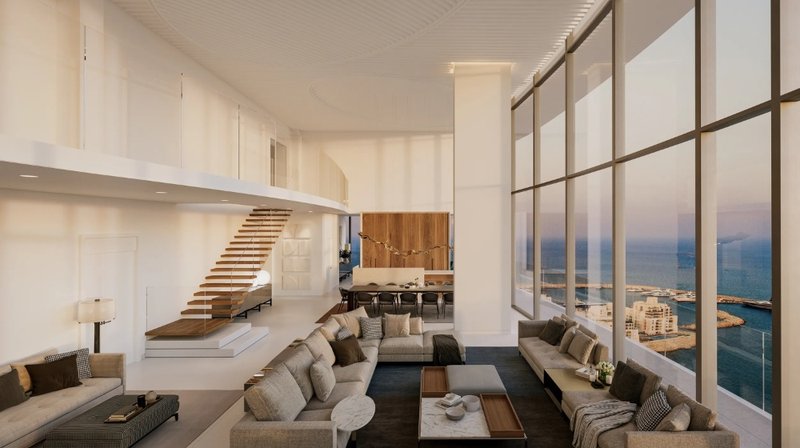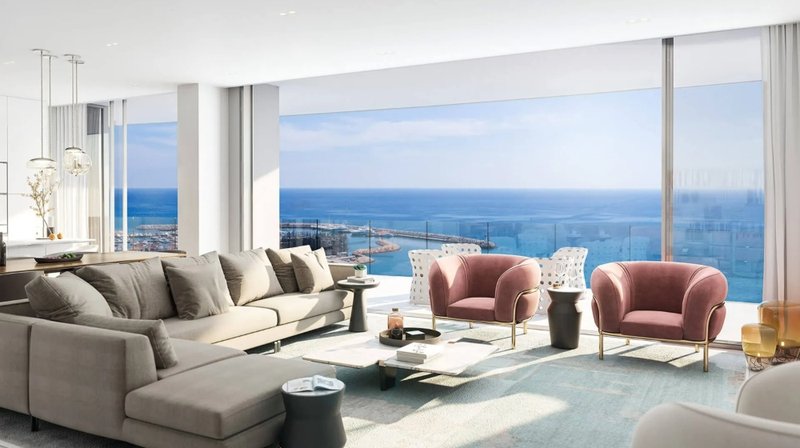 A wealth of world class facilities spread within 13,000 sqm alongside 24h concierge services, housekeeping, property and rental management services will cater for residents' every need.
These include a sea-facing podium, which stands 9 metres above the sea and features over 4,300 sqm of open areas and landscaped gardens.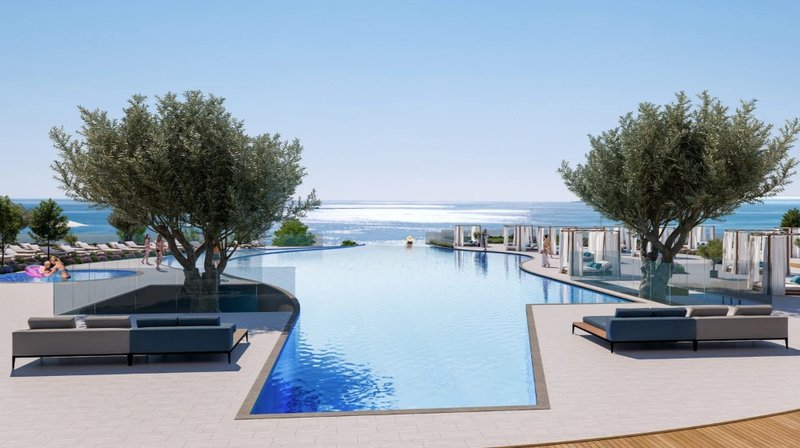 "It encapsulates Blue Marine's impressive 50m infinity pool as well as kids pools, the gym, the resident's lobby and the bistro," the company says.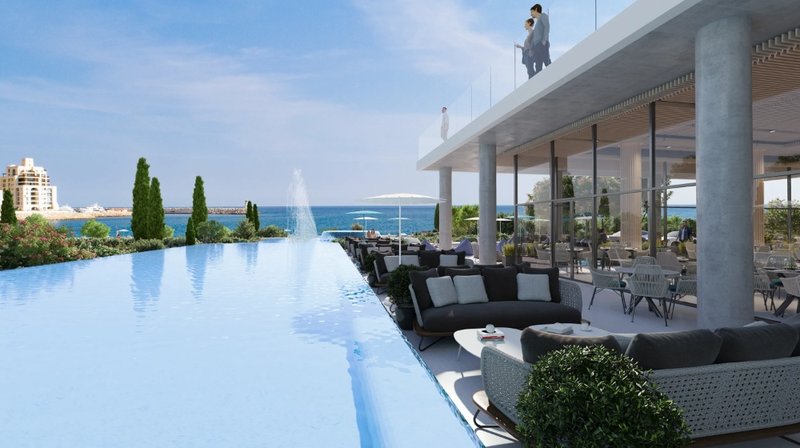 The sea-facing gym spans 200 sqm and overlooks the podium and Mediterranean Sea, while boasting tall ceilings.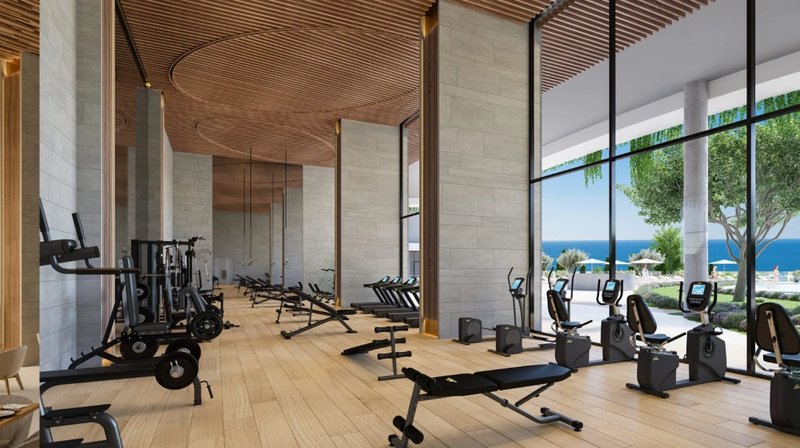 The Resident's Lobby features a 24hr concierge service, while the development also features a 1,150 sqm luxury spa facilities that include a 25m indoor pool, treatment rooms, separate saunas and steam baths for men and women.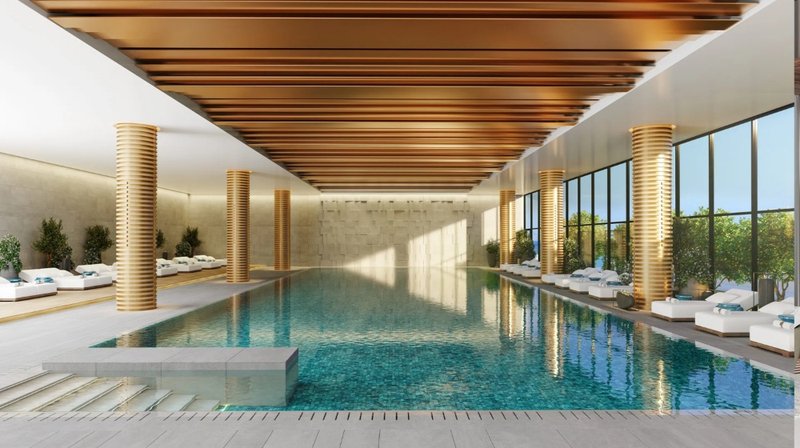 Limassol Blu Marine also runs its own seafront restaurant, catering to residents and visitors alike, and has 540 sqm of kids' playgrounds to keep them busy.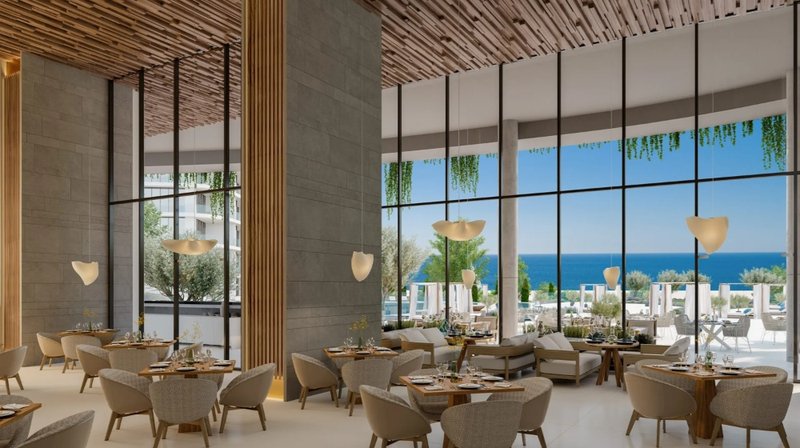 Check the apartment availability here