Former Minister of Commerce Stelios Koiliaris has died
08:42 - 17 August 2023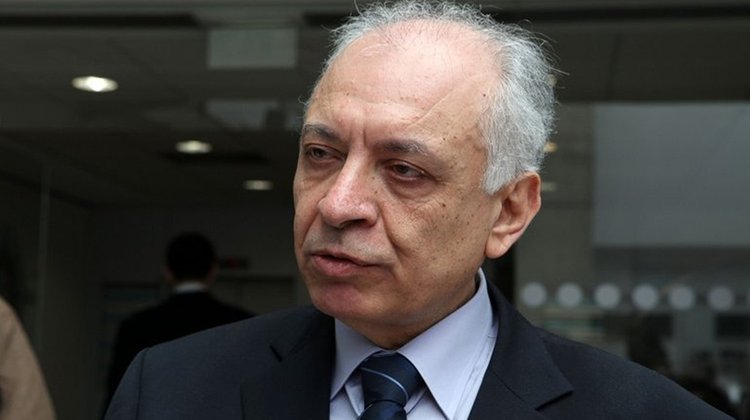 Former Minister of Commerce, Stelios Koiliaris, has passed away at the age of 72.
Stelios Koiliaris served as both Minister of Commerce and Industry and Minister of Commerce, Industry, and Tourism.
He was born in Nicosia in 1951. Koiliaris graduated from the Pancyprian Kykkou Boys Lyceum and won a scholarship to study Economics at the Economics Department of the Law School of the University of Athens. He held a Master's degree and Ph.D. of the University of Essex and recently obtained another Master's degree in Law from the University of the United States (LLM in Contract Law).
For 11 years from 1978, Koiliaris worked at the Ministry of Finance, reaching the rank of Financial Director, responsible for Economic Research and Macroeconomic Policy issues. He left the Ministry in 1989 and took over as General Manager of Euroinvestment and Merchant Finance and, later the same year, as General Manager of Finance and Administration of the Louis Group of Companies.
On 28 February 1993, he was appointed Minister of Commerce and Industry in the Government of Glafcos Clerides. In 1994, during his tenure, the ministry was renamed the Ministry of Commerce, Industry and Tourism. From March to June 1994, he also served as Deputy Minister of Finance. He left his position on 27 April 1995 to work in the private sector. He assumed the duties of the General Director of the Louis Organisation.
In 1997, Koiliaris assumed the duties of CEO of the Cruise Ship Division of the Louis Organisation and in 1999 as CEO of Louis Cruise Lines Ltd. During the year 2000, he simultaneously served as CEO of Royal Olympic Cruise Lines Inc. From January 2005 he assumed duties as First Executive Director of all shipping activities of Louis Public Company Limited. Since June 2009 Koiliaris has worked as a Business Consultant. At the same time, he participated in various Company Boards, was a Financial Advisor to the President of DIKO and Council Member/GLG Educator of the Gerson Lehrman Group Councils. He also served as President or member of various semi-governmental organisations, public and private companies,
Koiliaris was also a member of the Executive Committees of the Cyprus Employers & Industrialists Federation (OEB), the Cyprus Maritime Council and the European Cruise Council, Chairman of the Branch Committee of PASYDY, Chairman of the Passenger Ships Committee of the Cyprus Maritime Council, a member of the Council of the University of Cyprus and member of the Board of Directors Council of the Central Bank. He was engaged to Nitsa. From his first marriage with Antigone, Stelios Koiliaris had two daughters, Natassa and Korina. From Natassa he had two granddaughters, Evelina and Alexandros.
(Source: InBusinessNews)