Limassol Marina launches Trailer Boat facility
07:00 - 01 August 2023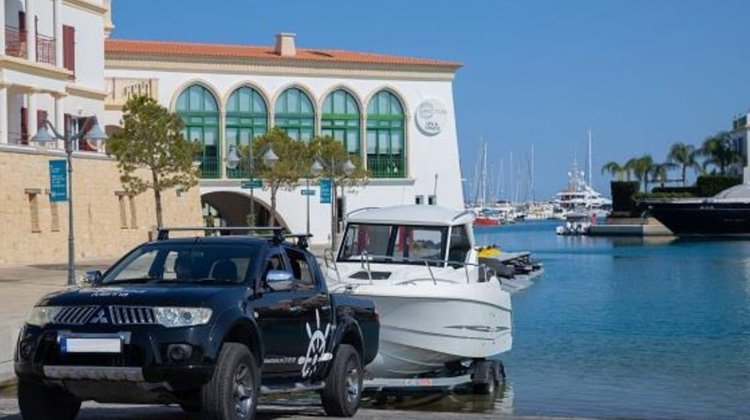 Limassol Marina is offering a brand new, hassle-free boating experience, with the launch of the Marina's new Trailer Boat facility and service.
As the company said, the new service seeks to redefine the trailer boat experience, providing all the benefits of storage ashore but without limiting the owner's experience on the water at the marina and beyond.
"Available for boats up to 10m, the newly renovated trailer boat park facility will offer boat owners a service like no other," Limassol Marina said in an announcement. "With boats stored just a few metres from the marina's private slipway, the new service allows marina staff to take care of the launch and recovery – allowing the owner to find the boat waiting for them in the water when arriving at the marina."
The launch service can be booked ahead of time by contacting the Marina Reception and the boat will be ready to use at the agreed time. Upon return to a designated holding berth, the owner will merely tie up, close everything down, then leave the boat for the marina team to take care of the rest. The boat will be taken back out of the water on the owner's trailer, receive a freshwater rinse, then will be returned to the trailer boat park for storage.
Package holders will receive the first 10 launch & recovery services free of charge, with a small fee per round trip thereafter. Package holders are also welcome to use the Marina's private slipway for self-launch and recovery at their convenience. A number of free overnight stays are included, subject to berth availability in the Marina, to enable package holders to enjoy the odd full weekend afloat during the summer season. Covered or uncovered storage options are available to suit budget and preference, and the facility enjoys access control, CCTV, power and freshwater, floodlighting and is subject to daily security checks and patrols.
Trailer Boat Park package holders will also access the same benefits as the Marina's berth holder community including assistance from reception and concierge services, berthing assistance, free parking, discounts across the shopping stores and dining venues at the Marina and invitations to a year-round calendar of berth holder events and activities.
For more information about the brand new Trailer Boat Park facility, service and packages, or to make a booking, contact the Limassol Marina team by telephone on +357 25 020 020, by email at info@limassolmarina.com or click here.