All the English-language nurseries available island-wide
07:00 - 29 July 2023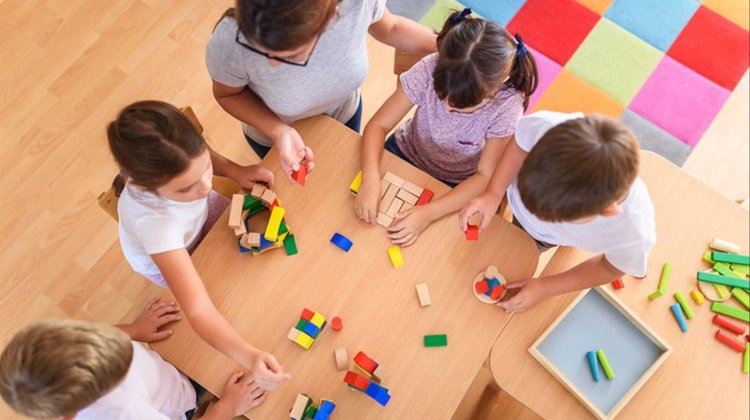 With an increasing number of foreign nationals relocating to Cyprus for work, the island is racing to keep up with the demand for English-language schools, and particularly nurseries.
Here CBN takes a look at all the English-language nurseries that are available in the main towns, as published on the website of the Ministry of Education, Sport and Youth.
The majority of English-language nurseries can be found in Limassol and Nicosia (16 each). Free Famagusta has just one, Larnaca four and Paphos – surprisingly, given the town's significant expat community – has just three.
Below is a list of the English-language nurseries per town:
In Nicosia
Giraffe Private Nursery School in Agios Dometios (22250123 - info@giraffenurseryschool.com)
ISN Private Kindergarten in Lakatamia (22780527 - info@isnschool-cy.ac)
Little Gems Montessori Nursery in Engomi (22351319/99950070 - littlegemsmontessori@gmail.com)
Little Stars Private Montessori Kindergarten and Daycare (22771833 - info@littlestars.com.cy)
Marina's Playschool in Agios Andreas (22378901 - info@marinasplayschool.ac.cy)
Montessori Training Centre & Child's Workshop Private English Kindergarten in Engomi (22772680/ 99539380 - mtccyprus@gmail.com)
Nicholl's Kindergarten in Agios Andreas (22774166 - stellaphilippidou@icloud.com)
Pascal Private Kindergarten Lefkosia in Lakatamia (22509210 - kindergartenlef@pascal.ac.cy)
Romanos English Nursery School in Agioi Omologites (22316665 - romanos@romanosnurseryschool.com)
TGT Hub Private Kindergarten in Agios Dometios (22781038 - melaniepappas_316@hotmail.co.uk)
The American Academy Nicosia Private Pre-school and Kindergarten in Agios Andreas (22664266 - info@aan.ac.cy)
The American International School in Cyprus (22316345 - aisc@aisc.ac.cy)
The English Nursery School in Dasoupoli (22428879 - danaemv@cytanet.com.cy)
The Falcon Private School in Strovolos (22424781 - info@falconschool.ac.cy)
The Grammar Junior School in Deftera (22695600 - info@grammarschool.ac.cy)
The Junior School Nursery in Agioi Omologites (22664855 - hr_team@tjss.ac.cy)
In Limassol
1,2,3 SOLEIL (99660614)
American Private School (25332080 - primaryp@americanacademy.ac.cy)
Angel's Sun Nest in Yermasogia (25315933 - primaryp@americanacademy.ac.cy)
Busy Bees Private Kindergarten in Agios Nikolaos (25580339 - busybeescare@hotmail.com)
Foley's Kindergarten (25582191 - admin@foleysschool.com)
The Heritage Private School in Palodia (25367018 - administration@heritageschool.ac.cy)
Johanna Demetriou English-Greek Nursery School (25382228 - jd.montessori@cytanet.com)
Little Scholars Private Kindergarten in Agios Athanasios (96490949 - info@littlescholarsac.com)
Logos Kindergarten (25336061 - theoni@logos.ac.cy)
Mariolego Nursery Ltd in Agios Athanasios (25727776 - mariolegocy@yahoo.com)
Pascal Private Kindergarten Lemesos (22509241 - primarylem@pascal.ac.cy)
Private Kindergarten Little Wonders Ltd (99417064 - info@littlewonders.com.cy)
Silverline Private School (25716361 - admin@silverlineschool.com)
The Island Private School of Limassol – Pre Primary in Palodia (25752575 - info@isl.cy)
The Island Private School of Limassol – Pre Primary (Waldorf Programme) in Palodia (25752575 -info@isl.cy)
The Private English Nursery School (Grammar) (25352141 - junior@grammarschool.com.cy)
In Larnaca
American Academy Larnaca Pre-Junior School (24746364 - aajuniorschool@academy.ac.cy)
Little Gems Montessori Nursery Private Kindergarten (96557661)
Med High Pre-School (24818560 - info@medhigh.com)
Pascal Private Kindergarten Larnaka in Aradippou (22509270 - kindergartenlar@pascal.ac.cy)
In Famagusta
Xenion Private Preschool in Paralimni (23811080 - info@xenion.ac.cy)
In Paphos
British School Aspire in Tombs of the Kings area (26623606 - info@aspireschool.ac.cy)
International School of Paphos (26821700 - info@isap-ed.org)
Private Kindergarten TLC in Pegia (26910226 - info@tlccyprus.com)