Tototheo Maritime is hiring a Quality Officer
10:02 - 28 July 2023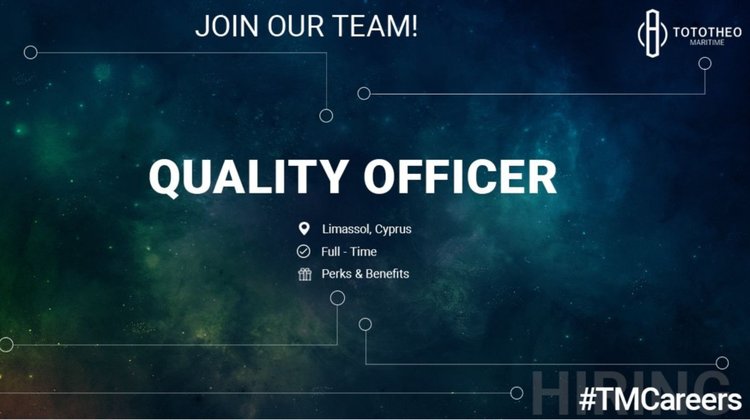 Tototheo Maritime is looking to recruit a Quality Officer at its Limassol office.
"The Quality Officer is responsible for designing, planning, and implementing performance improvement systems that integrate quality practices in the organisation," it said. "They consult with the administrative team, department managers, and other staff on quality issues and identify the best methods for procedure improvements."
The successful candidate will perform Risk Assessment evaluations to ensure the overall sustainability and profitability of the organisation, among other things.
"The main purpose of the Quality Officer is to be thorough and observant with an eye for detail and to help preserve our reputation by ensuring continual quality improvement within the organisation," Tototheo Maritime said.
For the full details and to apply, click here