President to meet Turkish Cypriot leader at CMP lab
08:22 - 28 July 2023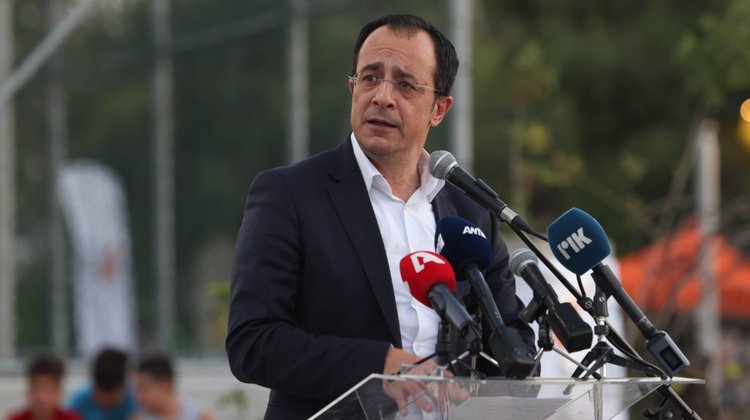 President Nikos Christodoulides and Turkish Cypriot leader Ersin Tatar will meet for the first time since last February on Friday, 28 July, at the anthropological laboratory of the Committee on Missing Persons (CMP) in Cyprus.
The last time the two leaders met was when Christodoulides was President-elect, at the residence of the UNSG's Special Representative in Cyprus, Colin Stewart, in the UN-protected area of the old Nicosia airport.
Speaking to reporters yesterday, the President said the visit to CMP was important and had a political dimension; particularly in efforts to break the deadlock and resume talks.
The missing persons, he added, were purely a humanitarian issue and so he expected clear messages to be sent through the meeting, for further cooperation so the CMP can step up its work and hopefully identify more missing persons.
"The issue of missing persons is one of the best confidence-building measures, if I can describe it as such, as further cooperation in this area will also help in the effort to break the deadlock and resume talks," President Christodoulides said. "I will have the opportunity to talk to Mr Tatar, I look forward to our meeting and any discussion that might take place, and I hope to have something more positive to say," he added.
He said a press briefing will be held after the CMP meeting, followed by a joint communiqué.
Cyprus has been divided since 1974, when Turkey invaded and occupied its northern third. Repeated rounds of UN-led peace talks have so far failed to yield results. The latest round of negotiations, in July 2017 at the Swiss resort of Crans-Montana ended inconclusively.
The CMP was established, upon agreement between the leaders of the two communities, with the scope of exhuming, identifying and returning to their relatives the remains of 492 Turkish Cypriots and 1,510 Greek Cypriots, who went missing during the inter-communal fighting of 1963-1964 and in 1974.
According to statistical data published on the CMP website by June 30, 2023, of the 1,510 Greek Cypriot missing persons, 741 were identified and 769 are still missing. Out of the 492 Turkish Cypriot missing persons, 292 were identified and 200 are still missing.