Labour Ministry issues decree to protect outdoor workers
07:56 - 28 July 2023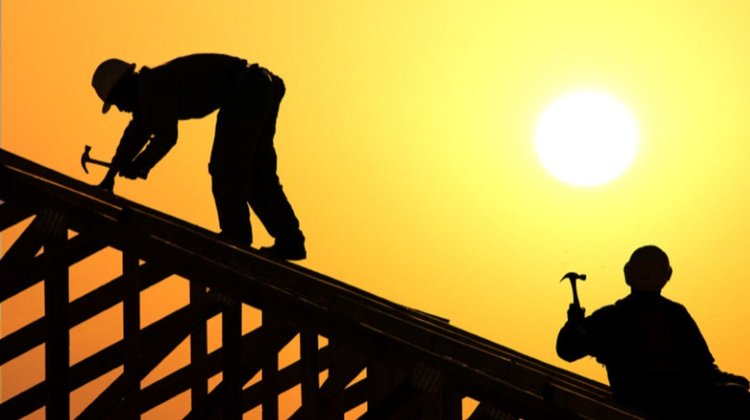 Labour Minister Yiannis Panayiotou has issued a decree to protect outdoor workers from the heat, as Cyprus continues to be battered by extreme high temperatures.
The decree, issued on 27 July, came into immediate effect and provides that any heavy work outdoors as well as food and mail delivery by bikes, motorcycles and scooters should be terminated between noon and 4pm.
Speaking to the press following a Cabinet meeting, the Minister said that when an extremely high temperature warning is issued by the Department of Meteorology (red and orange level alert), all outdoor heavy and moderate work should stop. The same applies for delivery of food or mail for the affected areas that the alert warning is issued for.
As he explained, if there is an orange warning, outdoor heavy and moderate work will have to stop between 12pm and 4pm, regardless of the duration of the met office's warning.
In case of a red warning, work must be terminated for the duration of the warning.
Panayiotou said that the Department of Labour Inspection has also issued an announcement with details and contact numbers for employers and employees.
According to the decree light work is office work, supervision work, work at a bench with light tools, ordinary driving etc.
Moderate labour includes installing railings and cement, bricklaying, plastering, painting, flooring, tiling, carving, hammering, moving light objects, carpentry, electrical, plumbing and mechanical work.
Intensive manual work includes the processing and placement of metal bars, melding, digging or breaking hard materials with mechanical tools / devices / machines weighing more than 15 kg, asphalt paving operations carried out by manual means.
The public is advised to contact the District Offices of the Department of Labour for more information at Nicosia 22879191, Limassol 25827200, Larnaca 24805327, Paphos 26822715 and Famagusta 23819750.