Maxim Shafirov: Cyprus is proactive in creating a favourable environment for foreign businesses (vid)
07:16 - 28 July 2023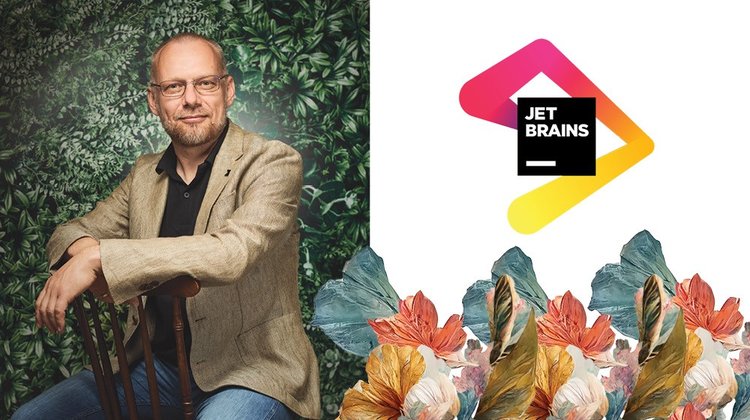 Maxim Shafirov, the CEO of JetBrains, talks about the company's decision to come to Cyprus, the ease with which its personnel forges links with the local community, and JetBrains' commitment to recruiting highly skilled professionals, thus enhancing the island's business ecosystem.
A video featuring the Director of JetBrains, Elena Prohaskova, created especially on the occasion of JetBrains being chosen as a recipient of an 11th Invest Cyprus International Investment Award can also be viewed below.
Congratulations on JetBrains' win at the 11th Invest Cyprus International Investment Awards. What does this recognition mean for the company?
We are deeply honoured and humbled to have received this award. It not only acknowledges our accomplishments thus far but serves as a clear indicator that our company is headed in the right direction. It also reaffirms our commitment to establishing a long-term presence in this region. We are proud to be recognized and grateful to Invest Cyprus for its tremendous support.
Could you share some insights into your decision to invest in Cyprus and the opportunities you have identified for growth? How do you define success in the context of your investment and business endeavours in Cyprus?
The idea of setting up an office in Cyprus had been under consideration for a long time, so when we decided to close down our branch in Russia because of Russia's aggression against Ukraine, the actual decision-making process was relatively straightforward due to the extensive research and preparation we had already undertaken. We were fortunate that the Government had launched initiatives to support foreign companies like ours at the very time when we arrived in Cyprus. These included tax incentives for highly skilled foreign professionals, which made our organisation more attractive and competitive to talented people around the world. We're grateful for the Government's proactive approach in creating a favourable environment for foreign businesses and its commitment to attracting reputable foreign companies. Whenever we explore new locations, we always make sure that our investments and workforce dedication are sustainable in the long run. For that reason, we are actively working on creating an office and infrastructure that will last and enable us to deliver exceptional results.
How do you help your employees from abroad adjust to life in Cyprus and assimilate into the social fabric?
We assist our employees on crucial matters that arise upon their arrival – residence permits, temporary housing, car rental and so on – and this initial support enables them to explore their surroundings, gain a better understanding of where they want to live, and begin the process of settling in relatively quickly. The welcoming and hospitable nature of the Cypriot community makes assimilation in Cyprus a relatively seamless process. At the same time, our team members have excellent social skills and quickly establish links with the local community. By approaching interactions with sincerity and openness, our colleagues create meaningful friendships with neighbours, fellow parents and other colleagues who have joined us here in Cyprus. Within a matter of months, these bonds strengthen and give people a sense of belonging, which is very important.
What are the current trends that are dictating the course of your sector right now?
The continuous trend for digitalisation across all economic sectors and the ever-increasing involvement of digital technologies in the daily life of consumers and society as a whole are driving the need for more software development jobs and, just as importantly, software development efficiency and productivity. This, naturally, creates market demand for tools like ours. After the hyper-growth that many of the largest IT companies experienced during COVID-19, we now see a cooling-down manifesting itself in layoffs. Still, the overall effect on the industry seems to be minimal.
With the advent of AI tools (such as chat GPT) that can operate as coding tools, what opportunities or challenges do they create for a company such as JetBrains, which provides tools for software developers and project managers?
It's an exciting time to live in! Recent breakthroughs in Artificial Intelligence have opened up many tremendous opportunities that we're yet to explore fully. At present, I believe it is safe to say that AI is not going to replace software developers but will rather serve as a tool to leverage a huge productivity boost for them and unleash creativity by taking over mundane tasks. This will, in turn, shift the expectations of what is possible and create even bigger demand and opportunities for software to help people in their daily life and work.
What role do you see JetBrains playing in shaping the future of the local tech industry?
Our company aims to impact the local tech sector positively by utilizing our expertise and industry knowledge. Our commitment to recruiting highly skilled professionals extends to both local talent and individuals from abroad. By doing so, we not only bring in expertise from different regions but also create employment opportunities for local professionals. This helps retain skilled individuals within the local workforce and prevents brain drain, ensuring that they have access to fulfilling careers and competitive salaries right here in their home country. JetBrains also plays a vital role in nurturing and developing local tech talent. By partnering with educational institutions and implementing world-class educational programmes in Mathematics and Computer Science, we help cultivate a skilled workforce that can drive innovation and fuel the industry's growth. We view this as a long-term endeavour and are committed to creating a stable educational environment in Cyprus that will attract talent from both the local and international communities.
This interview first appeared in the July edition of GOLD magazine. Click here to view it.