Larnaca - Piraeus ferry link nearly fully booked, begins 29 July
15:10 - 27 July 2023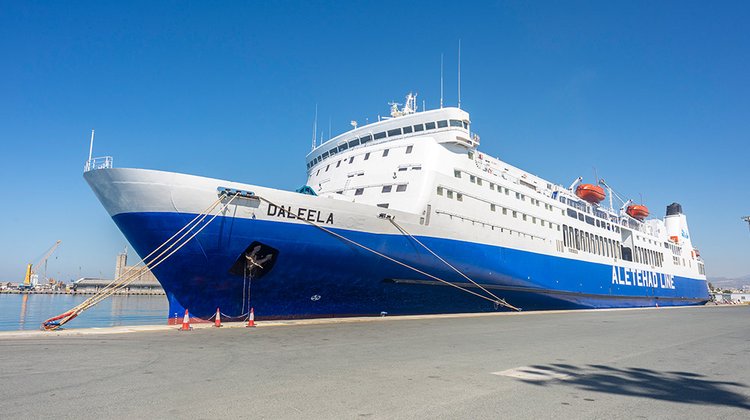 A ferry link between the ports of Larnaca and Piraeus begins 29 July while bookings have reached 4,300, approaching full capacity. 
The new route was celebrated at an event in Larnaca port on the evening of 26 July, attended by President of the House of Representatives Annita Demetriou, Minister of Transport, Communications, and Works, Alexis Vafeades, Deputy Minister of Shipping Marina Hadjimanolis, Deputy Minister of Tourism, Kostas Koumis, the mayors of Larnaca district, and other local dignitaries.
During her speech, Hadjimanolis stressed that the success of the maritime passenger connection was the result of collective efforts. She acknowledged the challenges faced, and the daily meetings held, and expressed gratitude towards government officials who stood by their side, addressing every issue that arose during the process.
"As a result of determination the upgrading of the vessel by the company was achieved, and we hope that after the 3 + 3-year contract, the maritime passenger connection will be sustainable. This is essential because people have embraced it," she said. 
Mayor of Larnaca Andreas Vyras stated that now Larnaca has nothing to envy from any other city not only in Cyprus but also anywhere else. He expressed confidence that Larnaca will enjoy a high quality of life and witness significant investments and projects.
Konstantinos Michael, representing "Scandro Holdings", the ship's owner, expressed their commitment to implement their business plan with careful steps, strengthening the company's role in the industry and responding to the increased international demands of the sector.
On behalf of Kition Ocean Holdings Ltd, the company responsible for the redevelopment and operation of the Larnaca Port and Marina area, Panos Alexandrou said that the first departure of the "Daleela" ship from Larnaca Port to Piraeus will take place on Saturday, 29 July. He added that despite the challenges and obstacles, they managed to go for the Larnaca-Piraeus route, and their goal is for Larnaca not to lag behind any other city, including its port.
He highlighted the overwhelming demand for the ferry connection, with families, students, and organised groups eager to travel by sea and to take their pets and vehicles with them to and from Piraeus. He noted that a total of 4,300 reservations have been made for the 16 Larnaca-Piraeus routes, with an additional 100 pets and over 1,700 vehicles expected to be transported. The vessel's overall capacity for these 16 routes this year is 4,600 individuals, he said and it is anticipated that all the routes will operate at maximum capacity until the completion of the reservations.
(Source: CNA)