Efforts to improve Cyprus' air connectivity continue; US connection progresses
Marios Roussos 07:17 - 27 July 2023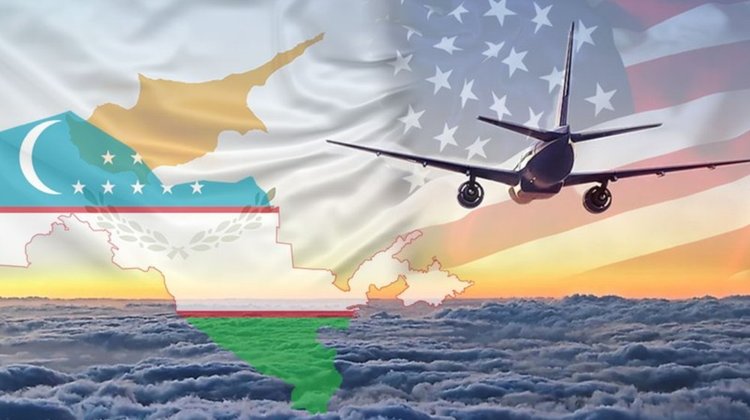 The Government is intensively continuing its efforts to increase Cyprus' air connectivity, with the Deputy Ministry of Tourism casting its nets into new markets and proceeding with the necessary consultations with airlines and international airports for more destinations.
Also among the goals is also a direct air connection with the USA, an issue which, however, seems to need some time to be realised.
Indicative of the government's interest were recent statements by President of the Republic Nikos Christodoulides, made during the presentation of Cyprus Airways' two new Airbus A220 aircraft, at the Private and Presidential Terminal, Skylink Services Ltd., where he spoke about a very important issue.
"All governments over time, and very rightly, have developed and presented action plans to attract companies to Cyprus, (introduce) more flights to deal with this existing problem of connectivity, and these efforts will be continued by our current government," he stressed, among other things.
A direct connection with the USA
According to the head of the international relations department of the Deputy Ministry of Tourism Doros Georgiades, Uzbekistan and Kazakhstan are high on the list of the next countries that will have a direct air connection with Cyprus.
More specifically, and speaking to InBusinessNews , Georgiades said that "currently, efforts are being undertaken with Uzbekistan and Kazakhstan, and it seems that we are closer to those markets than to the USA."
The direct air connection with the USA is an issue that has been mentioned several times in InBusinessNews, as there is enough fertile ground for its implementation. However, it seems this package of flights from our airports will not be seen for some time.
"Unfortunately, we don't have anything new to add on the issue of America. We are in consultation with potential partners and looking for the 'golden ratio,' (a perfectly balanced solution). However, it is an issue that we will not have any immediate progress on," Georgiades indicated.
It is noted that the Ministry of Tourism is focusing, in the first phase, on specific US states, instead of all of them, where the costs would be higher. In the plan are the more central states, such as New York and Washington, where there is more expatriation and from where gradually it is anticipated that the necessary demand for more flights will be created.
Also at the discussion table are a number of airlines, which have expressed a strong interest in carrying out the specific routes. The level of demand, however, does not allow from an economic point of view - at least at the moment - the realisation of direct flights. For this reason, there is also the scenario for joint flight packages with other countries, such as Israel, Greece, Egypt, and Jordan, where contacts are also being made to expand this possibility.
Closer to Asia
As mentioned above, Cyprus is closer to creating a direct connection with the countries of Uzbekistan and Kazakhstan, and developments with the first seem to be anticipated soon.
In particular, the connection with Uzbekistan is very likely to be seen this year as well, with the relevant Ministries in communication with the tourist agents, leaving open the possibility that the flights will start at the end of the summer.
Nevertheless, improving the connectivity of Cyprus is a process that is constantly evolving, with Georgiades pointing out that efforts are being made with European countries that already have connections to include more airports beyond the central ones. "That's something, though, that we'll see come to fruition over the next year," he noted.
It is worth noting that in his recent meeting with the Deputy Minister of Tourism and Culture of China, Li Qun, the Deputy Minister of Tourism Kostas Koumis underlined the need to pursue a direct air connection between Cyprus and China.
(Source: InBusinessNews)