CMMI and partners deploy buoy for marine data acquisition
10:44 - 26 July 2023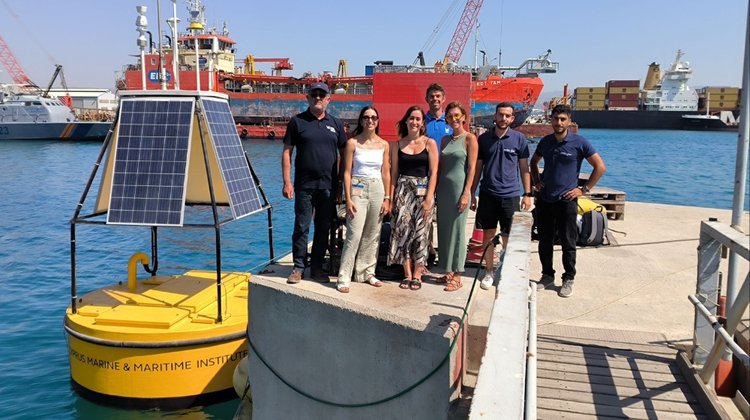 The Cyprus Marine and Maritime Institute (CMMI), in collaboration with the partners of the internal project Proteus, has developed a scientific buoy for Marine data acquisition.
CMMI's Marine Observation Centre, in collaboration with SignalGeneriX Ltd, successfully deployed the first Proteus scientific buoy at the port of Limassol on 25 July. The port is the temporary location where, for a brief period, the buoy will undergo several tests. Then, the scientific buoy will be relocated to its permanent location.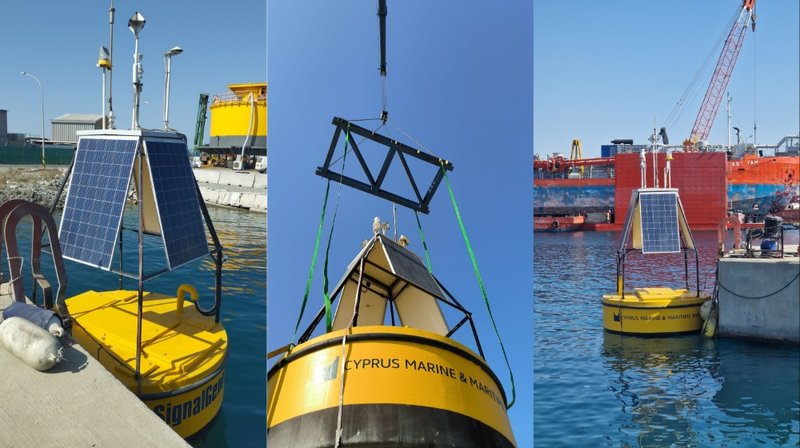 The scientific buoy has been equipped with state-of-the-art sensors to acquire essential oceanographic and meteorological parameters. "This remarkable endeavour will provide the scientific community and decision-makers with significant insights into the knowledge of Cyprus' coastal waters by creating an advanced monitoring system that will provide accessibility to oceanographic data," said CMMI.
The partners of the Proteus project are SignalGeneriX Ltd, BlueWise Marine, Limassol Chamber of Commerce & Industry, Geoimaging Ltd, Maritime Institute of Eastern Mediterranean - MARINEM, the Marine Institute – Ireland, and the Southampton Marine and Maritime Institute.
The Cyprus Department of Fisheries and Marine Research also supports the project with significant contributions.
"We would like to express our sincerest appreciation to SignalGeneriX for their excellent collaboration during all stages of integrating the scientific buoy with cutting-edge technology," said CMMI.