AMS Advanced Management Solutions Ltd announces strategic investment from Real Consulting S.A.
10:20 - 26 July 2023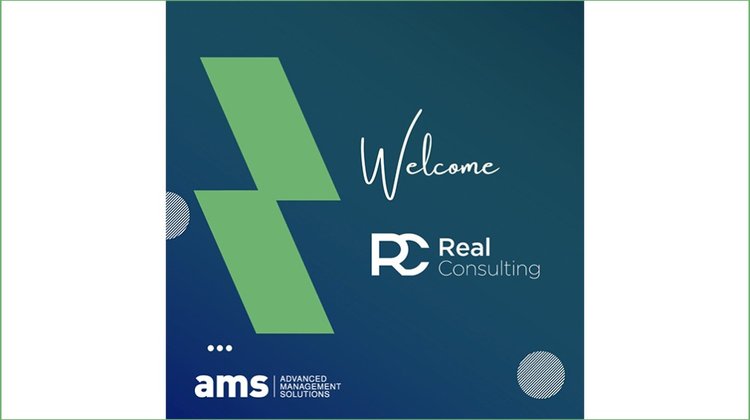 Nicosia-based AMS Advanced Management Solutions Ltd, has announced a significant milestone in its growth trajectory through a strategic investment from Athens-based Real Consulting.
According to an announcement from the company, this collaboration brings together the expertise and resources of two industry-leading organisations, propelling AMS to new heights in delivering innovative solutions to its valued customers. The investment demonstrates Real Consulting's confidence in AMS's capabilities, track record and potential, the announcement continues.
This partnership will enable the exchange of knowledge, provide access to cutting-edge technologies, and broaden the range of services offered. This collaboration is anticipated to enhance AMS's capacity to effectively tackle complex enterprise challenges in a more comprehensive manner. Additionally, AMS will have the opportunity to leverage Real Consulting's talented consultants and extensive industry expertise, ensuring an improved customer experience through the provision of scalable software solutions.
Speaking about this transformative partnership, Christos Theocharides, CEO at AMS, expressed his enthusiasm, stating, "We are immensely proud to join forces with Real Consulting a true industry leader. This collaboration represents a significant milestone for AMS and reinforces our commitment to delivering exceptional SAP software consulting services to our valued customers. By leveraging the collective expertise of our teams, we will accelerate the pace of innovation, bring greater value, and drive digital transformation in the enterprise software landscape."
On behalf of Real Consulting, Dionysis Athanasakos, CEO stated "I am delighted to extend a warm welcome to AMS, one of the most significant IT companies in Cyprus, as they join the Real Consulting family. AMS brings with them extensive knowledge and expertise in SAP solutions spanning over 20 years. Together, we embark on a new era of SAP products, driven by our shared knowledge and vision to provide integrated solutions for the Cypriot and Greek markets. This acquisition aligns with Real Consulting's strategic plan for targeted expansion in the South-Eastern European region."
The collaborative prowess of AMS and Real Consulting establishes them as a formidable force within the SAP enterprise software consulting domain, equipped with the necessary capabilities to navigate the dynamic requirements of the industry, the announcement concluded.