Medousa Developers CEO: Paphos is a prime target for both local and foreign investors
Artemis Constantinidou 07:18 - 02 June 2023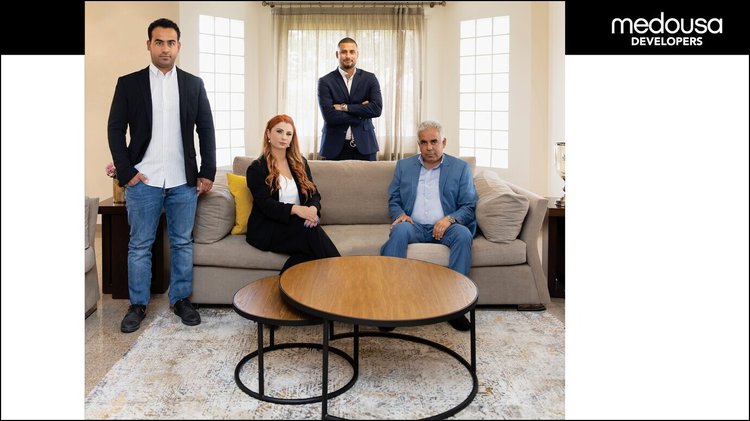 With over 20 years of experience in the Cyprus real estate industry, Paphos-based Medousa Developers boasts an extensive portfolio of over 300 completed projects while 15 are still in progress.
Tasos Loizou, CEO of the family-owned business, shares his personal vision of the company's future and explains why Paphos is becoming a prime target for both local and foreign investors.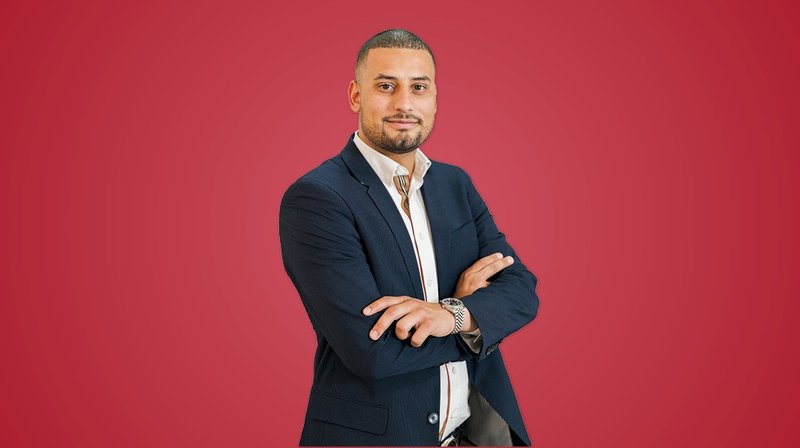 Tell us something about the history of the company. How has it developed over the years?
Our company was established in 2001 by my father Christakis Loizou, a veteran of the construction industry. I am proud to say that, under my father's leadership, our company has become synonymous with quality. Initially, our focus was solely on construction but, in 2002, we expanded into the development sector. To date, we have successfully completed over 300 projects, while 15 are currently in progress, and have served more than 1,000 clients. Our team's dedication to excellence and attention to detail has helped us build a strong reputation in the industry. Our commitment to delivering exceptional results, coupled with our customer-centric approach, has been the driving force behind our continued success.
Can you describe the various in-house departments and the specific services they provide?
Our company has two divisions: Medousa Constructions and Medousa Developers. The first one, headed by Christakis Loizou, consists of an in-house construction team and a team of civil engineers, complemented by my brother Antonis Loizou, who leads the Civil Engineering department along with my father. We pride ourselves on not outsourcing any of our construction work to ensure that we provide the best possible service to our clients.
The second division (Medousa Developers) is led by me and comprises digital marketing and sales professionals. While we collaborate with other companies, we monitor everything in-house to maintain the quality of our services. Our company also boasts an exceptional interior design team led by my mother, Nantia Loizou. We provide key-ready homes that are fully customizable, based on each client's particular demands and preferences.
Overall, our two divisions work closely together to deliver high-quality services to our clients. Our outstanding interior design team provides the finishing touches that cater to their unique needs.
How does the company differentiate itself from its competitors?
Firstly, we build all our projects to the highest specifications, ensuring that they are of the best quality. Secondly, as a family-owned business, we are fully invested in our work and we always go the extra mile to exceed our clients' expectations. Thirdly, we provide a one-stop-shop service with everything under one roof: we take care of everything from design to construction to the finishing touches, delivering projects that are key-ready, and our clients don't need to worry about buying anything, as we take care of all the details. Finally, with over 35 years of experience in the construction industry, our founder personally manages all our construction sites with his elder son, Antonis Loizou, serving as a head civil engineer. This ensures that all our projects run smoothly and that the quality of our work is exceptional.
We have an impressive track record of building large commercial projects for the Government and international companies, and we are committed to continuing to provide our clients with the highest level of service and quality of work.
Which type of project does the company focus on? Which ones do you feel most proud of and why?
Two of the most notable projects that the company has worked on are the Cypress Park Retirement Village and the ALDO Residence. The Cypress Park Retirement Village – the first-ever such project in Cyprus – is a significant achievement for the company. It was designed to provide elderly people with a safe, secure and comfortable environment in which to enjoy their 'golden years'. The development includes 105 apartments, along with shared facilities including a restaurant, a gym, and an on-site nurse available 24/7. The team dedicated more than three years of research to find the perfect location, ensuring that the village would be situated close to all amenities. The ALDO Residence, another project in which the company takes great pride, was led entirely by me. It consists of 12 high-end luxury villas with breathtaking sea views. Despite the challenges presented by the pandemic lockdowns, the company managed to build and sell the villas on time. Following this success story, our company proceeded with ALDO Residence 2 and 3, both of which were also very successful.
How would you assess the current real estate environment in Cyprus and, particularly, in Paphos? How do you see it developing in the coming years?
The current real estate environment in Cyprus, and particularly in Paphos, is experiencing significant growth and development. With a surge in new projects and infrastructure, Paphos is quickly becoming a prime location for both domestic and foreign investors. As a developer, I have seen first-hand the positive impact that our projects have had on the town's overall aesthetic and economic growth. Looking to the future, I have no doubt that Paphos will continue to flourish and attract even more investors. Its unique combination of history, culture and natural beauty make it an ideal destination for those seeking a high quality of life and a return on their investment. I anticipate that we will continue to see significant interest from both domestic and international buyers, particularly in the luxury real estate sector. Overall, I believe that Paphos is positioned to become one of the most sought-after destinations for real estate investment in Cyprus.
What, in your opinion, can be done by the private and public sector to enhance the real estate industry in Cyprus?
To improve the real estate industry in Cyprus, the private and public sectors should work together in a coordinated manner. The public sector can implement policies that foster a favourable investment climate and promote economic growth, such as streamlining bureaucratic processes and offering tax incentives to investors. At the same time, the private sector can contribute to the industry's development by adopting innovative technologies and sustainable practices that enhance the quality of real estate developments and attract a more environmentally conscious clientele.
By working collaboratively, both sectors can achieve the common goal of building a thriving and sustainable real estate industry that benefits the economy and the environment. It is important to acknowledge that the success of the industry depends on a healthy partnership between the public and private sectors, and each should play its own part in creating an environment that is conducive to growth and development.
You took over as CEO of the family business at quite a young age. Have you faced particular challenges because of this? What is your personal vision for the company?
As the CEO of my family's business, I have certainly faced unique challenges, but I am grateful for the opportunity to lead and contribute to the growth of Medousa Developers. My personal vision for the company is to continue expanding and improving our practices, with the ultimate goal of completing over 50 successful projects in Cyprus within the next 5 years. I am committed to maintaining a high standard of quality, staying up to date with technology, and fulfilling my duties as CEO to the best of my ability. I am excited to lead the team towards continued success and growth.
What can you tell us about the company's future plans?
The company is focused on implementing unique projects and new technologies in the market to differentiate itself from its competitors. Although plans are subject to change, one project under development is an apartment block with various facilities and we are also
working on commercial buildings featuring new technologies that have not yet been used in Cyprus. While we cannot disclose all of our future plans at this time, we remain committed to bringing unique and innovative projects to the market.
(Photo and cover photo by Giorgos Charal)
This interview first appeared in the May edition of GOLD magazine. Click here to view it.