ICPAC GM: Cyprus needs to revise its economic model
11:32 - 09 May 2023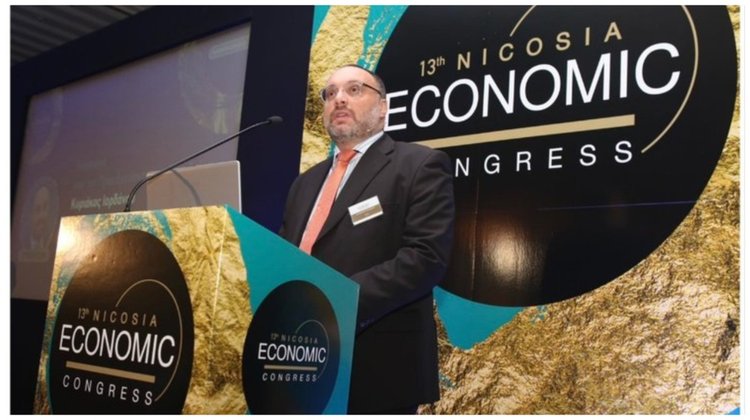 Cyprus needs to adjust to the new conditions and revise its economic model in order to survive in the current environment, Kyriakos Iordanou, the General Manager of the Institute of Certified Public Accountants of Cyprus (ICPAC), said addressing the 13th Nicosia Economic Congress.
As the 9 May conference's chairperson, Iordanou said Cyprus has remained strong and resilient against all the recent challenges, despite its reputation.
"We will emerge wiser and more educated to deal with everything we are faced with," he said, adding that it was time for a new beginning, driven by growth, social cohesion and prosperity.
The Nicosia Economic Congress is being held for the 13th consecutive year, presented by Pancyprian Insurance, Hellenic Life and ECOMMBX. Its aim is to outline the prevailing situation of the Cypriot economy and highlight its future prospects.
It is one of the most important gatherings of the year, with high-raking officials from all Cypriot businesses in attendance, along with economists, academics, ministers and government officials, ready to share their own concerns, views and positions.