P. Markou: A simpler and more functional tax system is needed
11:15 - 09 May 2023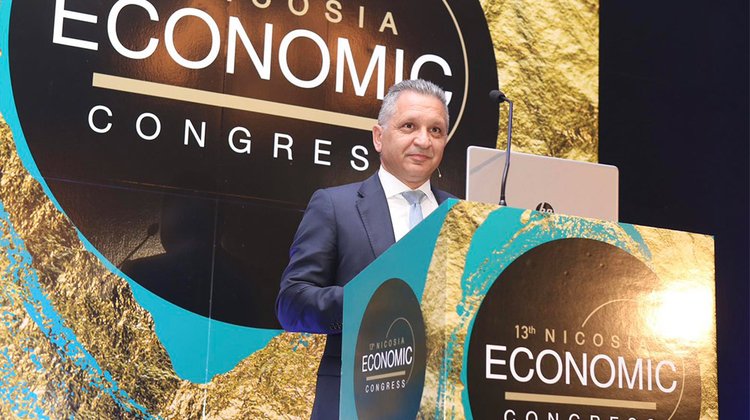 Pieris Markou, President of The Institute of Certified Public Accountants of Cyprus (ICPAC), has emphasised the adoption of a more modern, functional and simplified tax system, while also underlining the need for legal reforms and measures towards sustainable development to continue.
Addressing the 13th Nicosia Economic Congress presented by Pancyprian Insurance, Hellenic Life and ECOMMBX on 9 May, Markou noted that we are in the midst of an unprecedented energy crisis, referring to the impact on consumer costs from price hikes and inflation, which also has negative consequences on the business scene.
Elaborating, he spoke of a blow to the Cypriot economy in the real estate sector from the rise in the prices of raw materials.
Today, our country must demonstrate flexibility and adaptability in order to overcome obstacles and continue on the path of development, modernisation and upgrading, he said.
For this to be possible, Markou emphasised that actions and initiatives need to be undertaken, including the adoption of a more modern functional and simplified tax system and investments in the digital and technological upgrading of our country as well as the modernisation of the legal system.
ICPAC protects its members and the economy from challenges, Markou concluded, expressing the Association's support for the state's efforts to this end.
(Source: InBusinessNews)