Christodoulides: USA data on the sanctions in the hands of the AG - "Let's put an end to this issue"
10:24 - 09 May 2023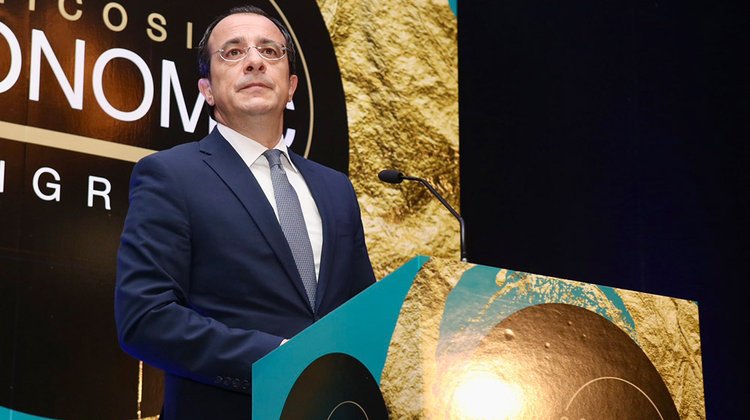 President Nikos Christodoulides, during his address at the 13th Nicosia Economic Congress, has confirmed the receipt of the first package of information from the USA in relation to the sanctions imposed on Cypriot legal entities and natural persons.
Speaking at the 9 May event, Christodoulides revealed that he has already spoken with the Attorney General and that all the information received will be sent to him within the day so that its processing can begin. According to President Christodoulides, the Government expects two more packages of information from the USA.
Christodoulides emphasized the need to handle the issue with the appropriate seriousness, declaring that we should not allow anyone to tarnish the name of our country.
"Let's put an end to this issue and move on to the new era", he stressed, calling for the cooperation of the political parties and reconfirming the effort to implement the governance programme on the basis of which the current Government was elected.
(Source: InBusinessNews)