NewMed Energy and partners begin Aphrodite gas field drilling
09:36 - 09 May 2023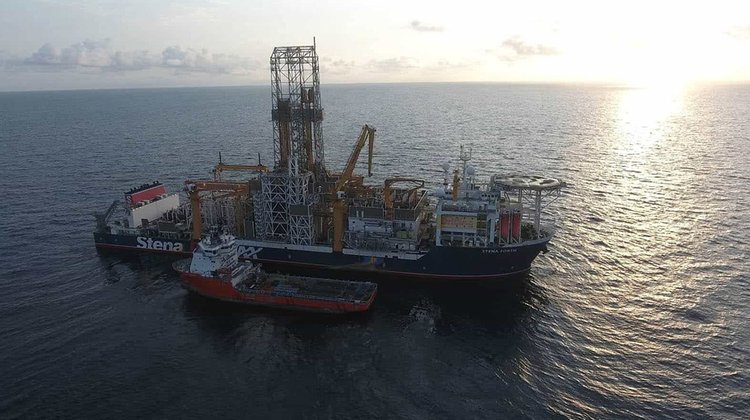 Partners in the Aphrodite natural gas field, which include Israel's NewMed Energy, have started drilling an appraisal well at the field offshore Cyprus, according to a report in The Times of Israel.
The article said Israel's NewMed Energy, formerly Delek Drilling (part of Yitzhak Tshuva's Delek Group), which owns a 30% stake in the Aphrodite field had announced that drilling the appraisal well was expected to take about three months. Other partners in the Aphrodite gas field, which holds an estimated 124 billion cubic meters of gas, are US energy giant Chevron and Shell, who each own a 35% share, The Times of Israel said.
The Aphrodite natural gas field is located about 170 km south of Limassol and 30 km northwest of Israel's Leviathan gas reservoir, one of the world's largest deep-water gas discoveries. The gas field was discovered in 2011.
Earlier this year, partners in the Leviathan field — NewMed Energy, Chevron and Ratio Oil Corp — announced plans to boost annual gas production and exports in 2025 to meet growing demand. As things now stand, a maximum capacity of up to 1.2 billion cubic feet of natural gas per day, or 12 billion cubic meters per year, is piped up from the Leviathan reservoir for the supply and sale of gas to Israel, Egypt, and Jordan, The Times of Israel reported.
The news outlet also noted that both Israel and Egypt had emerged as gas exporters in recent years, following major offshore discoveries, as Europe became determined to reduce its dependence on Russian gas imports.
NewMed Energy describes the Eastern Mediterranean as its home court and the area where it has initiated the natural gas sector in Israel, including through unprecedented agreements with Egypt, Jordan and the UAE. NewMed Energy has also been a key partner in almost every gas discovery made in recent decades in Israel's EEZ, as well as in the first natural gas discovery made in Cyprus's EEZ.
NewMed Energy holds 45.34% of the Leviathan Reservoir, described as the largest gas reservoir in the Mediterranean. The Leviathan gas production serves as a key source of energy for the State of Israel and the countries of the region.
(Photo courtesy of NewMed Energy)