Tui boss: Cyprus among few countries where holiday prices haven't gone up
09:28 - 09 May 2023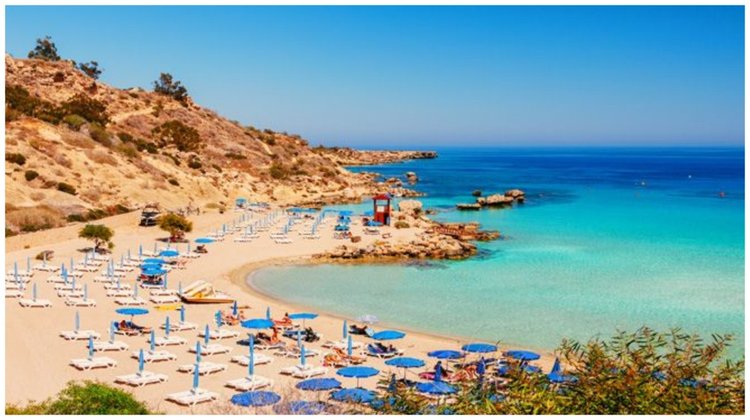 Cyprus, along with Tunisia, Morocco and Thailand, are among the only countries that haven't increased their tourism prices compared with last year, said the CEO of TUI, who warned: "There will be no last-minute summer in 2023".
The cost of travel has long been on the decline, with an abundance of cheap last-minute deals or bargain holidays when booked ahead of the season on offer; but this is all about to change as of this summer, according to Tui CEO Sebastian Ebel.
"There will be no last-minute summer in 2023 like there used to be," Ebel told Bild am Sonntag in an interview. On the contrary, the CEO of the largest German travel agency believes that prices will continue to rise shortly before the season. "The hoteliers and airlines also know that there are still a lot of bookings at short notice. Spontaneous bargains will be the absolute exception," he said.
He attributed the more expensive travel to several factors. For one, higher energy prices will inevitably make long-distance travel noticeably more expensive. The strong dollar is also playing a role. Above all, however, the low flight capacities had an impact. According to Ebel, the airlines simply have no incentive to compete with cheap offers. "The demand for holiday flights in particular exceeds the supply. That's why these cheap offers, with isolated exceptions for marketing campaigns, will no longer be available as they used to be," he said, proclaiming the end of the low-cost airline.
All-inclusive offers are particularly popular this year because all costs are covered," he explains. "But we observe that most customers have set themselves a certain budget that they don't want to exceed." Those who have previously booked expensively usually still do so.
As the most popular travel destination, Greece is almost fully booked and therefore quite expensive, said Ebel. "Countries like Morocco, Tunisia, Cyprus and Thailand only show minor price changes compared to the previous year," he added.