Axess: A coworking space in the heart of Nicosia
Jacqueline Theodoulou 07:00 - 09 May 2023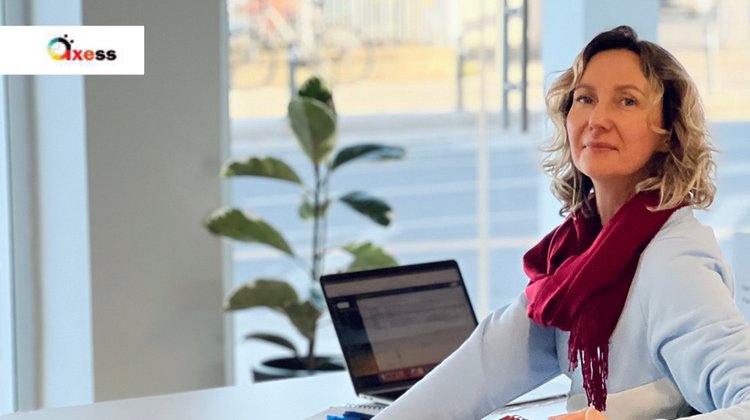 Axess is a coworking space that was launched in January 2023 and created for people with diverse backgrounds - entrepreneurs, freelancers, digital nomads, creative and technical folks.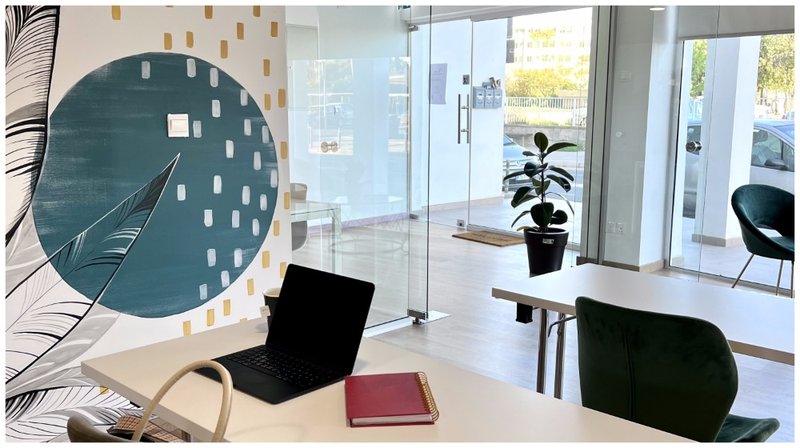 Coworking spaces have become increasingly popular in recent years, particularly following the Covid-19 pandemic, which brought remote working into our lives.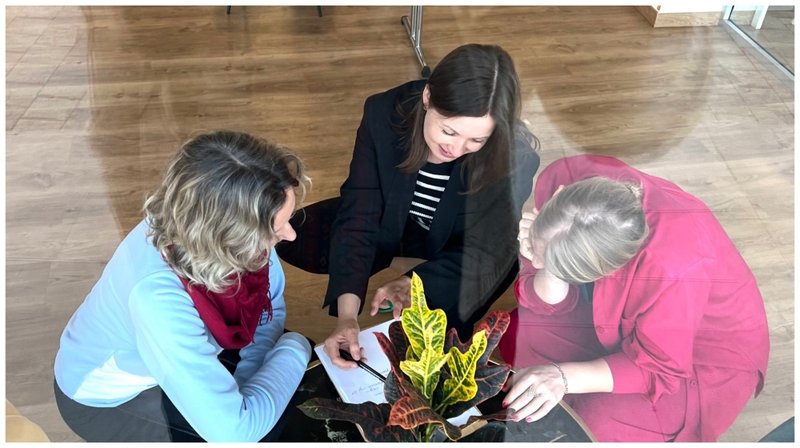 "The world has changed and many of us now have the freedom to choose what we want to do, where to live and where to work from," said Axess' Manager Anastasia Andrea. "The idea of Axess Workspace is to provide the support and amenities people need to focus on their work and bring their projects to completion".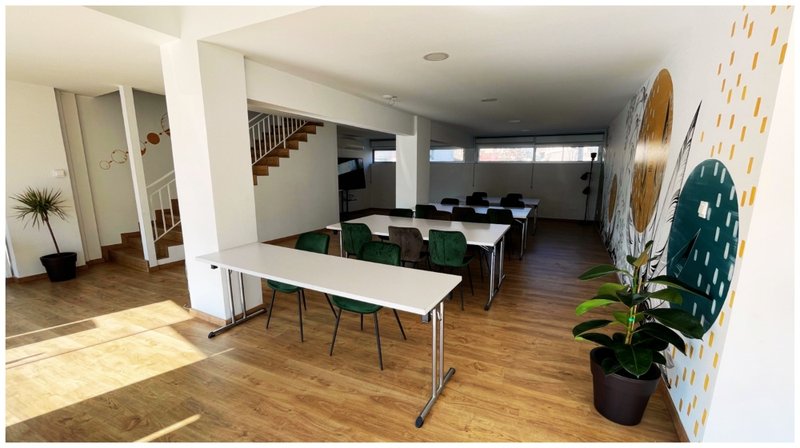 The Axess building combines an open area on the ground floor and private offices on the top and bottom floors, common kitchen and cafeteria where one can relax over a cup of coffee or tea, or have something to eat. Meeting rooms and various lounge/relax areas are also available throughout the building. "By day the open area is used as a coworking space and by night we use it for various events such as networking, lectures, workshops, presentations, etc.," said Andrea.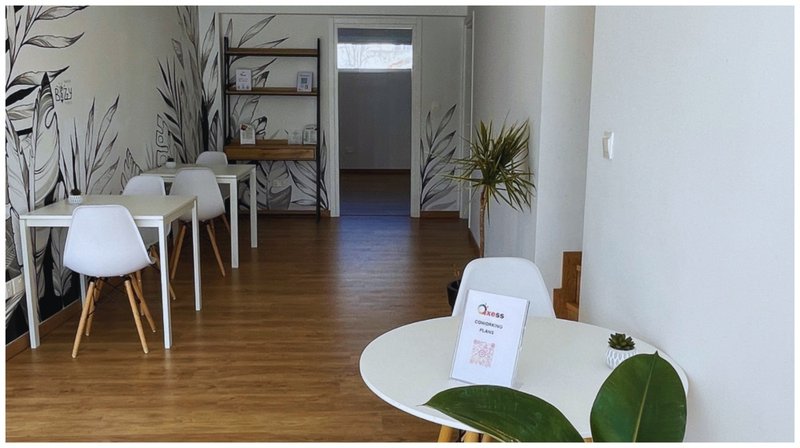 Below, a brief interview with the Manager of Axess, Anastasia Andrea:
What prompted you to set up your business here in Cyprus?
I moved to Cyprus several years ago, and since my family and many of my friends are here - this is my home now. I want this home to be comfortable and welcoming and, as usual, this only depends on the effort and resources you are willing to put into it.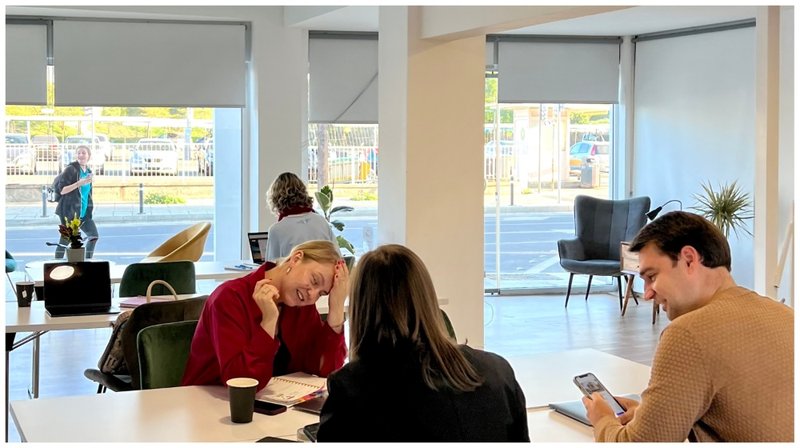 There are many empty buildings in Nicosia that could become beautiful and functional by turning them into cultural and educational clubs, galleries, cafés and coworking spaces.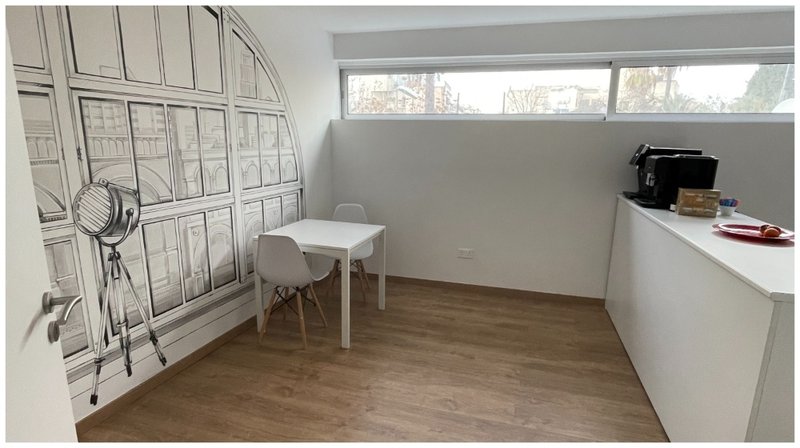 Most of my work life I have been working independent of location. All I needed was my laptop, phone and good internet connection. This however, meant looking for cozy and inspiring places where I could comfortably work. Coffee shops would usually do, but I always wanted to be a part of a space where different people could come together to work, network, and collaborate. For us freelancers, entrepreneurs, digital and creative kin, a cozy workspace is more than just a desk, a chair and access to Wi-Fi. It's the atmosphere created both by the people who run the place and by the people who come to work here. It's the attention to details in daily interaction and comfort, and definitely, it's access to people from different backgrounds with varying points of view that can amplify your own skills and experience, open new doors and help your projects grow.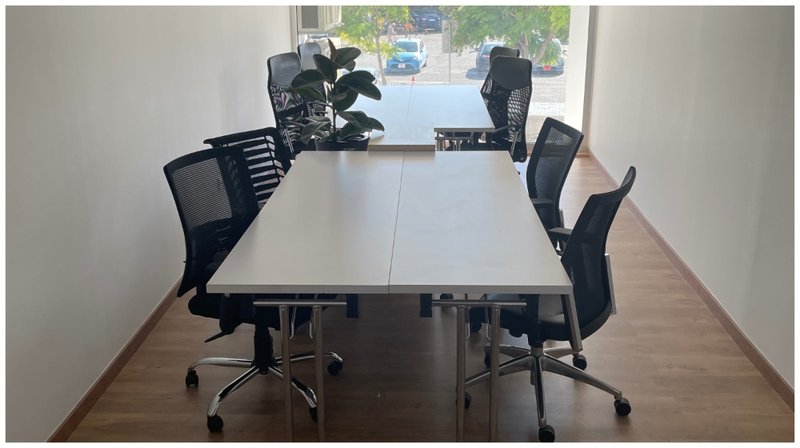 So, when the opportunity came late in 2022, I decided to launch Axess Workspace in a building right in the heart of Nicosia.
Could you describe what the coworking spaces scene is like in Cyprus?
Coworking spaces in Cyprus are diverse, so people can definitely find something that appeals to them, be it a laid-back environment closer to a coffee shop or something that resembles an open space office. Just in the last year, several new coworking spaces appeared in Nicosia, Limassol, Paphos and a first one in Larnaca. I'm thrilled to see the coworking scene in our country growing rapidly as such spaces provide a sense of community and support that can be difficult to find when working alone.
For more information, visit: axessworkspace.com