UCY Faculty of Economics and Management earns prestigious AACSB accreditation
11:44 - 08 May 2023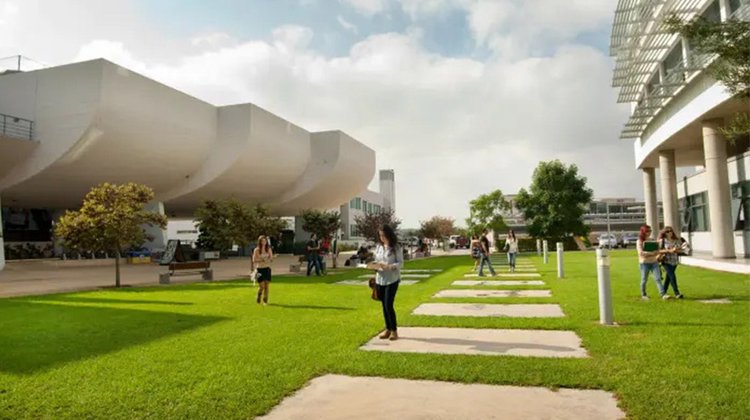 University of Cyprus has earned AACSB International (AACSB) business accreditation for its Faculty of Economics and Management.
Founded in 1916, AACSB is the longest-serving global accrediting body for business schools, and the largest business education network connecting learners, educators, and businesses worldwide.
"We are delighted to be joining the global family of AACSB-accredited schools. We are especially proud to be the first university in Cyprus and the first Greek-speaking institution to be reaching this milestone," commented Dean Sofronis Clerides. "This achievement strengthens our resolve to continue innovating and adapting in order to deliver to our students a world-class educational experience; to enhance scientific knowledge with groundbreaking research; and to have a positive impact on society through engagement with industry, policymakers, and the wider public."
"AACSB accreditation recognises institutions that have demonstrated a focus on excellence in all areas, including teaching, research, curriculum development, and student learning," said Stephanie M. Bryant, executive vice president and chief accreditation officer of AACSB. "We congratulate University of Cyprus and Dean Sofronis Clerides on earning accreditation and applaud the entire Faculty of Economics and Management team—including the administration, faculty, staff, and students—for their roles in earning this respected honor."
"University of Cyprus' commitment to earning accreditation is a true reflection of their dedication—not only to their students, alumni network, and greater business community, but to the higher education industry as a whole," continued Bryant. "Today's students are tomorrow's business leaders, and the addition of the Faculty of Economics and Management to the network of AACSB-accredited business schools will have a lasting positive impact for their institution, both locally and globally."
According to a relevant announcement, AACSB accreditation ensures continuous improvement and provides focus for schools to deliver on their mission, innovate, and drive impact. AACSB-accredited schools have successfully undergone a rigorous review process conducted by their peers in the business education community, ensuring that they have the resources, credentials, and commitment needed to provide students with a first-rate, future-focused business education.
Synonymous with the highest standards of quality, AACSB accreditation inspires new ways of thinking within business education globally. As a result, less than 6 percent of the world's schools offering business degree programs hold AACSB business accreditation. Following UCY's ratification, a total of 989 institutions across 62 countries and territories have earned AACSB accreditation in business. Furthermore, 194 institutions maintain supplemental AACSB accreditation for their accounting programs.
AACSB also announced that American University of Ras Al Khaimah; College of Management, National Taiwan Normal University; Palm Beach Atlantic University; School of Business at The Hang Seng University of Hong Kong; School of Economics and Management, Shanghai Maritime University; and Southern Connecticut State University have earned accreditation in business.